The Breastfeeding Network (BfN) is committed to empowering mothers to breastfeed as long as they choose and has been commissioned to deliver Peer Support Programmes for a number of years.  We have experience of implementing these programmes in various settings to suit local needs.  Established peer support services are well integrated with statutory services and close partnerships have been formed with local stakeholders.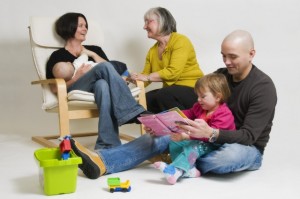 BfN peer support programmes include:
Activities to raise awareness of the benefits of breastfeeding within the community.
Training for health professionals.
Joint working between health professionals and peer supporters.
Interactive antenatal sessions for pregnant women and their partners on how to breastfeed, followed by proactive support in the maternity unit and during the postnatal period. This should include a home visit within 48 hours of discharge from hospital or 48 hours after a home birth.
Antenatal buddying scheme for teenage mums.
The National Institute for Health and Clinical Excellence (NICE) guidance recommends a peer support programme for women who breastfeed. These should be commissioned only as part of a breastfeeding strategy.
Thanks to Scottish Government Funding in 2015 (Third Sector Early Intervention), the Breastfeeding Network was able to carry out an evaluation of its peer support schemes in England and Scotland. Our aim was to better understand the impact of BfN peer support on women, families and communities, develop a logic and theory of change model and also produce an evaluation framework that the charity can adopt to measure social impact for the future.  More details about this evaluation project can be found here
We currently have several Peer Support Projects active across the UK:
For more information about commissioning a Peer Support Project in your area please contact us by:
Telephone: 0844 412 0995 or by Email: peer-support-training@breastfeedingnetwork.org.uk
You can also download a copy of our Peer Support Programmes leaflet.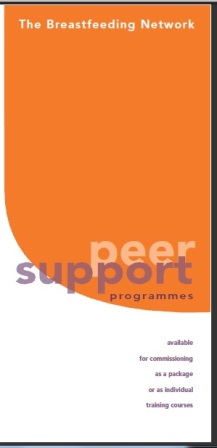 Page last updated May 2022