We offer breastfeeding support on the phone, every day of the year, 9.30am to 9.30pm. Call Charges to all helplines apply. Calls to 0300 numbers cost no more than calls to UK numbers starting 01 and 02 and will be part of any inclusive minutes that apply to your provider and call package.
National Breastfeeding Helpline: 0300 100 0212
The National Breastfeeding Helpline is a helpline run in collaboration with the Breastfeeding Network (BfN) and the Association of Breastfeeding Mothers (ABM). All the volunteers answering calls are mums who have breastfed, and all have received extensive training in breastfeeding support. Calls are diverted to the next available ABM or BfN volunteer. The Helpline is funded by the Office for Health Improvement and Disparities and the Scottish Government.
Support is also available in Welsh and Polish via the National Breastfeeding Helpline – call 0300 100 0212 and press 1 for Welsh and 2 for Polish.
Rydyn ni'n cefnogi mamau trwy'r gyfrwng y Gymraeg – ffoniwch 0300 100 0212 ac wedyn gwasgwch opsiwn 1.
W naszej ofercie nowy serwis z informacjami dotyczącymi karmienia piersią i emocjonalnym wsparciem mam w języku polskim. Zadzwoń pod numer 0300 100 0212 po czym wybierz 2
.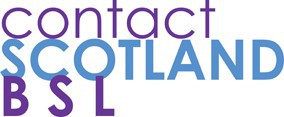 BSL users in Scotland can contact the helpline via contactSCOTLAND-BSL, Scotland's national video relay interpreting service for public bodies and third sector organisations.
BSL users in other areas are welcome to contact the helpline via a third-party interpreter service.
It may also be helpful to know that support is available via web chat or private message via Facebook and Instagram. Many of BfN's regional services are currently running support sessions via Zoom – you can find details of your local service here.
Supporterline is run by BfN Registered Breastfeeding Supporters. Supporters are mums, who have breastfed their own babies and who have received extensive training in providing breastfeeding information and support. They work on a voluntary basis and are based in their own homes.
BfN Supporterline in Bengali / Sylheti: 0300 456 2421
Breastfeeding support available for Bengali and Sylheti speakers. If a volunteer is not available to take your call, a message can be left and someone will get back to you. Lines are open 9:30 am to 9:30 pm, 7 days a week.
Drugs In Breastmilk Information Service
The original Drugs in Breastmilk Helpline was set up by BfN in response to the number of calls we were receiving that concerned medication.
In 2017 we noticed that majority of enquiries from parents and professionals to the Drugs in Breastmilk Helpline were coming via email or social media. As a charity operating on reducing funds we need to run the service in the most efficient and effective way possible without compromising the needs of parents. As a result we decided to run the Drugs in Breastmilk service via email and social media enquiry only.
You can access information on taking prescription drugs while breastfeeding by sending a private message via our Facebook page or via email. Please provide as much information as possible (age of baby, dose, frequency and name of medication or drug). All enquiries are answered as soon as possible by one of our qualified pharmacist volunteers or breastfeeding supporters. As we can't guarantee a response time, in an emergency situation, please do not wait for our reply, but access help from a trained healthcare professional.

The service is open to mothers, parents and professionals.
Evaluation
Click here to read the Evaluation of the National Breastfeeding Helpline impact in Scotland carried out in 2017.
Click here to read the 2012 UCLAN evaluation of the National Breastfeeding Helpline.