*In light of Covid-19 public fundraising has been impacted and should only be carried out sensitively and responsibly – this means in a safe way that is in line with the Code of Fundraising Practice and any local or national restrictions. For more information, please consider the following information prepared by the Fundraising Regulator and the Chartered Institute for Fundraising:
https://www.fundraisingregulator.org.uk/more-from-us/resources/coronavirus-covid-19-public-fundraising-guidance
https://www.fundraisingregulator.org.uk/code
We are happy to offer as much support and information as we can to anyone who would like to fundraise for us, you do not have to be a registered volunteer to get involved in fundraising. If you have any questions about fundraising for the BfN you can email fundraising@breastfeedingnetwork.org.uk 
The Breastfeeding Network has been supporting families in the UK with infant feeding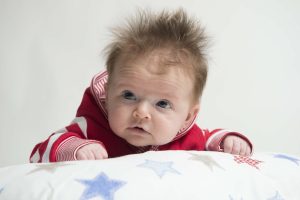 since 1997. To ensure that the support and information we provide continues to be independent we do not accept sponsorship from commercial companies linked to infant feeding. Our activities are funded by grants, subscriptions, donations and fundraising to offer life-changing support to families as they take their precious first steps with their new baby.
Raising money for the BfN is a great way to support our work, meet new friends and to raise awareness about the work we do with families across the UK.
To see what impact your donation could make, read what Maria says about the difference Breastfeeding Network support made to her when her baby, Lucas, arrived.
"The support and information from the BfN was much more than I could have imagined. Knowing that if I had any questions or issues I could seek support from people who were able to give me information that enabled me to feel empowered that breastfeeding was best for me and my son helped massively"
There are lots of different ways you can get involved, to help make sure more mums like Maria get the support they need. Every penny counts, so please have a look at the information below and choose how you would like to support us.
Organise your own event

When it comes to personal fundraising events the only limit is your imagination. Do something fun and involve all your friends and family, or pick something that is a personal challenge. We can offer templates for posters and sponsorship forms, help you set up a Justgiving page and publicise your event on our website and via social media if you want us to.

        Here are some ideas that other people have done successfully:

Set up a local sponsored pram push or baby wearing walk to bring together local mums and parents
Have a big clear out and raise money by selling used baby clothes and equipment in the front garden or at a car boot sale
Have friends round for some pampering (important for every new parent!) and ask them to donate for each treatment
Get creative and bring the community together to make an artwork using baby handprints, footprints and individual baby photos
Have a cake sale at the local toddler group, nursery or church

Photo consent form (printable)

Got other great ideas? We would love to hear them, please share them with us by emailing fundraising@breastfeedingnetwork.org.uk

Raise money for us at an organised event

Do you already have a guaranteed place at an organised run, cycle or other event?  We would love you to fundraise for us!

You can set up an online fundraising page via Just Giving which means that all funds raised will come direct to us automatically.

If you fundraise over £100 we will send you a free BfN running vest – just contact us to let us know your size!   We can also help you promote your fundraising event via our website, Facebook and Twitter.

Take part in one of our events

Move in May and BfN's Big Tea Break

BfN's two big fundraising events are held every year in spring and autumn with lots of ways to get involved. Check out the Move in May page and the Big Tea Break page to find out more.

Get crafty

Boobles are a mini-crocheted boob that are particularly popular as Christmas tree decorations, or they can be used as a keyring.  There is a pattern available here.  So if you like to keep busy, we would welcome any donations of Boobles which we can sell at our Annual Conference and other events.

Knitted boobs are also very popular on our stalls too.  There is a pattern available here .

Please send in any donations of crafted items to our Paisley office address, PO Box 11126, Paisley, PA2 8YB.

Do some online shopping

BfN has registered for a trial period with Easy Fundraising, an online cashback site.  There is more information available here, but basically you register with the site, shop as normal and any donations are automatically paid to BfN – and it doesn't cost you a penny more.  How easy is that?

Recycle your ink cartridges

Recycle your ink cartridges

Did you know that you can help us raise funds simply by recycling your ink cartridges via our Recycle4Charity programme?

For each inkjet cartridge recycled via the programme we will receive a £1 donation, meaning you can help the environment whilst raising money for charity!

To start, all you need to do is go to the address shown below and sign up for your free account.

Register now at – http://www.recycle4charity.co.uk/Register/C98380

Gift Aid
If you or your sponsors are a UK taxpayer BfN can claim 25% on top of any amounts donated.  All you need to do is print out and complete this form and send it to our Paisley office or you can fill in the details online here.
Page last updated June 2021