Since April 2022, we have been commissioned by Southampton City Council to provide breastfeeding peer support across Southampton.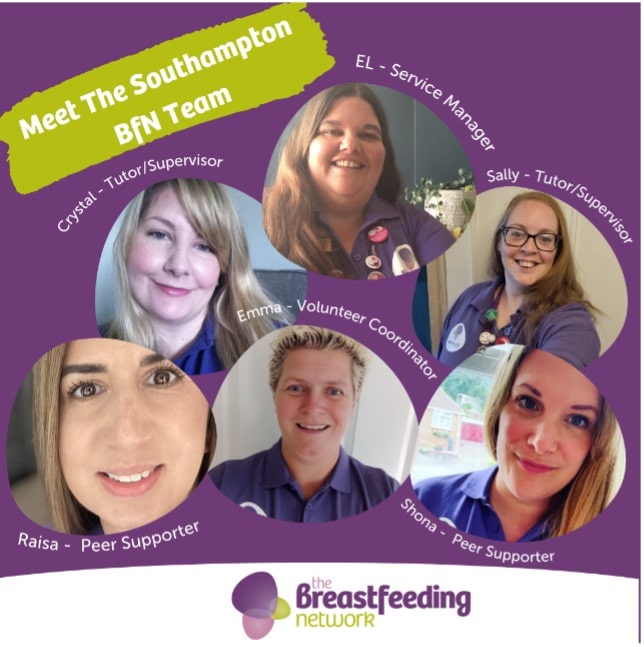 Our team of peer supporters and volunteers are here to support you throughout your feeding journey. Pregnant, combination feeding, expressing, exclusively breastfeeding, chestfeeding, newborn, toddler, ending your breastfeeding journey, debriefing feelings about a previous journey, whatever your situation we are here for you and everyone's welcome.
Type of services available
Community Breastfeeding Groups – Find your nearest group here
Hospital support at Princess Anne
Home visits
Telephone support
Online support
Breastfeeding Welcome Scheme – Look out for our logo in participating venues. For a list of venues check out the map.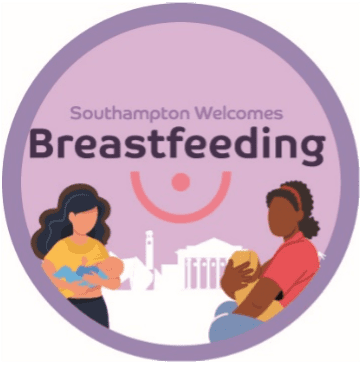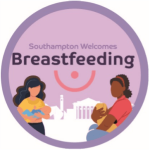 Contact details
Southampton@breastfeedingnetwork.org.uk
Social media and other links
https://linktr.ee/sotonwelcomesbreastfeeding
www.facebook.com/southamptonwelcomesbreastfeeding
www.instagram.com/southamptonbreastfeeding/
www.tiktok.com/@southamptonbreastfeeding
Updated May 2023