Press Release by BfN Wokingham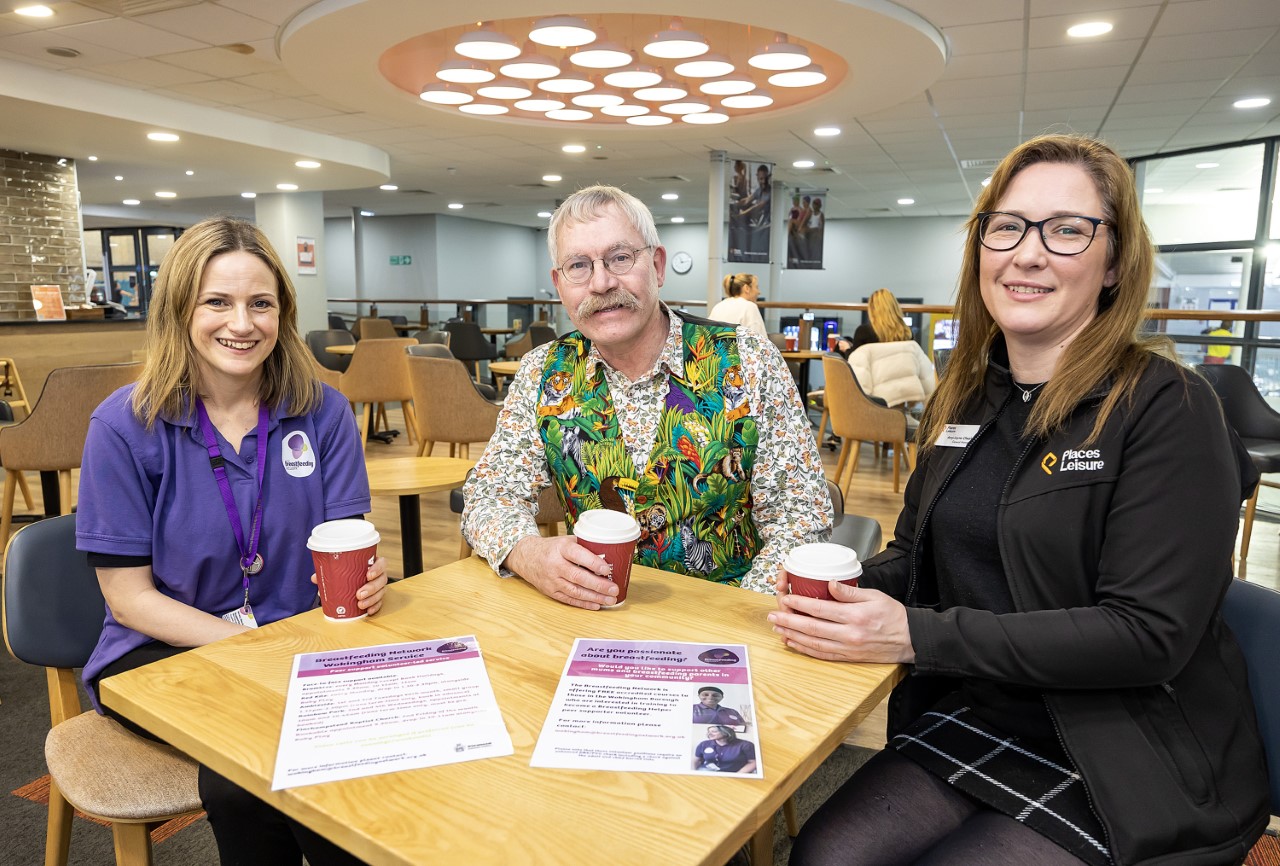 Photo Credit: Stewart Turkington
Loddon Valley Leisure Centre is the latest venue to have gained 'breastfeeding friendly' status as part of an ongoing effort to give families confidence about breastfeeding.
Wokingham Borough Council's leisure provider, Places Leisure, signed up for the the BfN's Breastfeeding Friendly Scheme last year. This saw the new Wokingham Leisure Centre @ Carnival Hub recognised as a breastfeeding friendly venue in August and now the leisure centre in Lower Earley has followed suit.
We know that despite the evidence demonstrating that breastfeeding your baby for as long as possible has many health benefits, concerns about breastfeeding in public, such as embarrassment and negative public attitudes, can prevent women from feeling confident.
Staff at Loddon Valley Leisure Centre will be given training to help demonstrate this commitment and there will be a certificate displayed on site to show it is a supportive environment.
The Breastfeeding Network's scheme, which is open to any business, venue or organisation, gives families confidence about breastfeeding when visiting public places by providing a safe space.
Cllr David Hare, executive member for health, wellbeing and adult services, said:
"I am pleased to see Loddon Valley has become part of this brilliant initiative. We have already seen the benefits of raising awareness at the new Wokingham Leisure Centre, which has become a place for residents to feel safe and free from judgement when it comes to breastfeeding.
While many residents may already be aware of the health benefits and have a desire to breastfeed their child, providing a welcoming environment is an important barrier to overcome and one we are happy to help remove."
Tony Penge, the contract manager for Places Leisure, Wokingham, said:
"We continue to be proud to be a part of the Breastfeeding Friendly Scheme, as demonstrated by our desire to build on our efforts last year when Wokingham Leisure Centre was recognised as a breastfeeding friendly venue.
We do our utmost to make all of our leisure centres a welcoming place for families and we know breastfeeding can be a sensitive issue. It is therefore important that mums and families feel happy about feeding their babies in a relaxed, family-friendly atmosphere."
The Wokingham branch of the BfN has a volunteer-led drop-in service. Free, confidential face-to-face help is offered by peer support volunteers through various sessions across the borough.
Drop-ins can be accessed by any mother or breastfeeding parent, whether they are pre or post-natal and regardless of the age of their child or children. Volunteers have breastfed their own children and have been trained to guide people through the basics, help them gain confidence and listen to any questions or concerns. BfN Wokingham will soon be looking to train some new volunteers from across the borough, with a Helper peer supporter course starting in March which will be open for applications shortly.
To book an appointment or video call, or to enquire about training with the BfN, contact wokingham@breastfeedingnetwork.org.uk
For more information from Cllr David Hare, executive member for health, wellbeing and adult services, email hare2@wokingham.gov.uk.