by Eleanor Johnson – Southampton Family Hub Infant Feeding Working Group Lead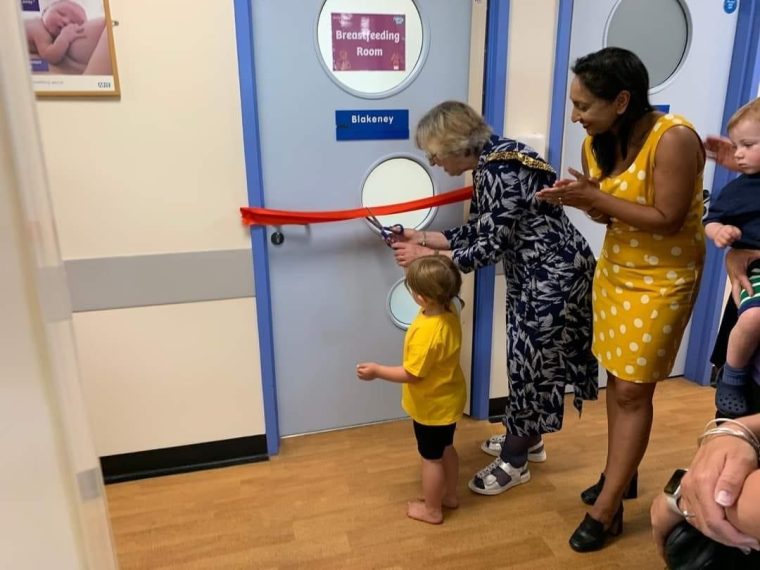 In June, the Breastfeeding Network Southampton attended launch events for their Family Hubs. Across the 3 events, 186 adults attended along with 236 children. There were a range of activities for the children and lots of information on services available to families from partners working closely with the Family Hubs. The sun shone throughout and water play was definitely a firm favourite in some of the newly refurbished garden spaces! The launch also included the grand opening of the first of a number of Breastfeeding Rooms. The room at Pickles Coppice Family Hub was opened by the Lord Mayor Valerie Laurent, the leader of Southampton City Council Satvir Kaur and one of our youngest Breastfeeding Champions.
"Southampton are really excited to have been selected as one of the 75 local authorities to receive funding from the Department for Education to support and develop our Family Hub network in the City. In June we held 3 very successful launch events where we invited local families, staff and multi-agency partners to our hubs across the city, and showcased the breath of services and activities which are being offered. Family Hubs will offer support to families from conception to the age of nineteen years old, or up to twenty-five for those with special educational needs and disabilities. They will provide midwifery, health visitor services, support with accessing employment, parenting support and play services. Parents and carers have been instrumental in the development of the new Family Hubs. We were particularly excited to be able to formally open our first breastfeeding room within the city. Even more exciting are our plans to open further breastfeeding rooms across the city where we plan to have a specialist room in each of our localities."

Dan Buckle, Integrated Head of Early Help and Prevention
All Family Hubs are already signed up to the Southampton Welcomes Breastfeeding Scheme, highlighting that breastfeeding is warmly welcomed anywhere on the sites. We wanted to make sure the room had a comfortable, homely feel and could be used individually or with friends, other families or supporters. Despite mothers being protected by the 2010 Equality Act to breastfeed anywhere, we know some mothers find breastfeeding in public a challenge at first, or may prefer a calm, quiet setting to feed their little one. We are also aware that some mothers may choose not to breastfeed in public for cultural or religious reasons. Therefore, these Breastfeeding Rooms offer a dedicated space for families who wish to use them, while providing spaces where support from our volunteers, health partners or Family Hub Breastfeeding Champions can be provided.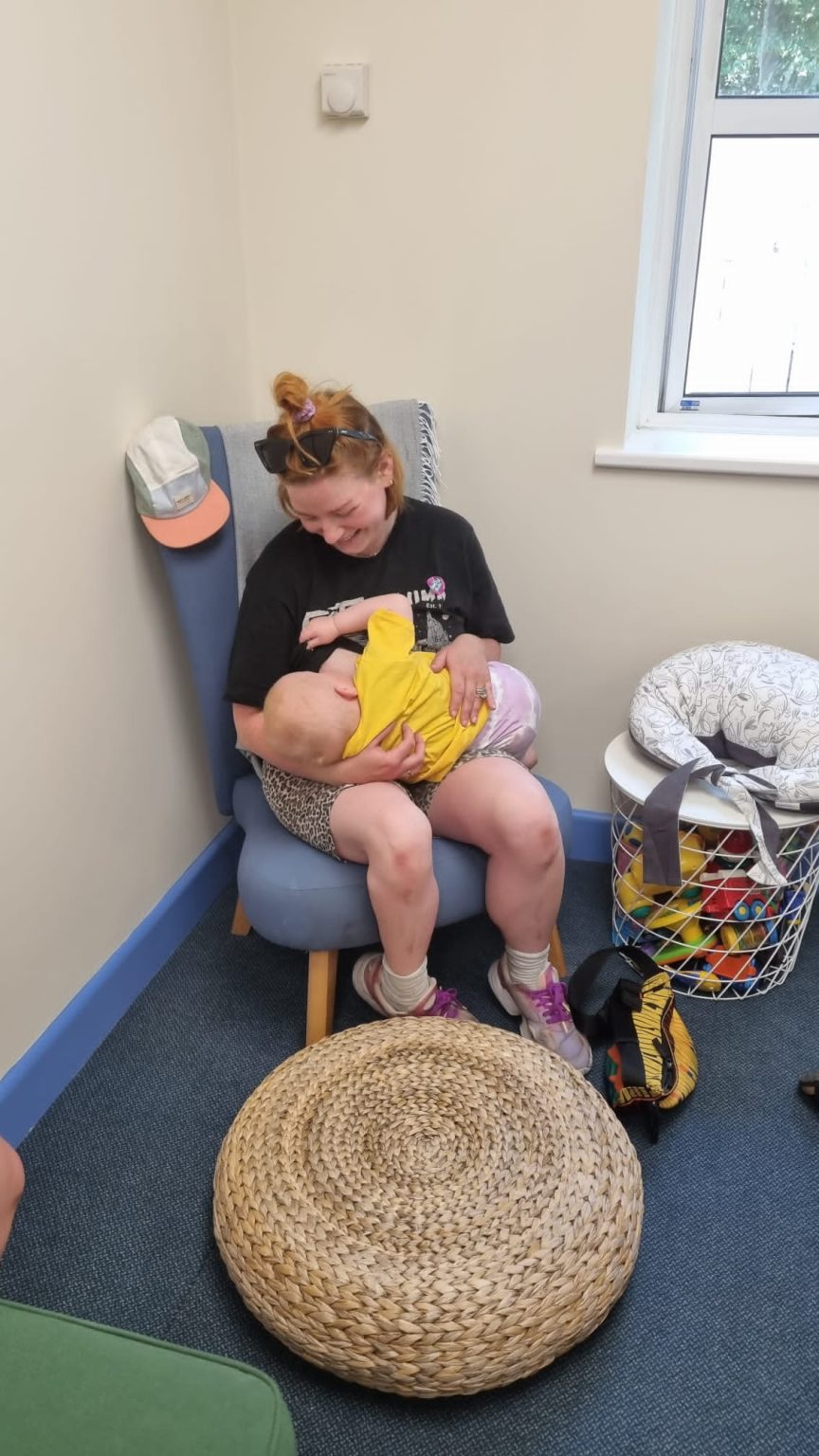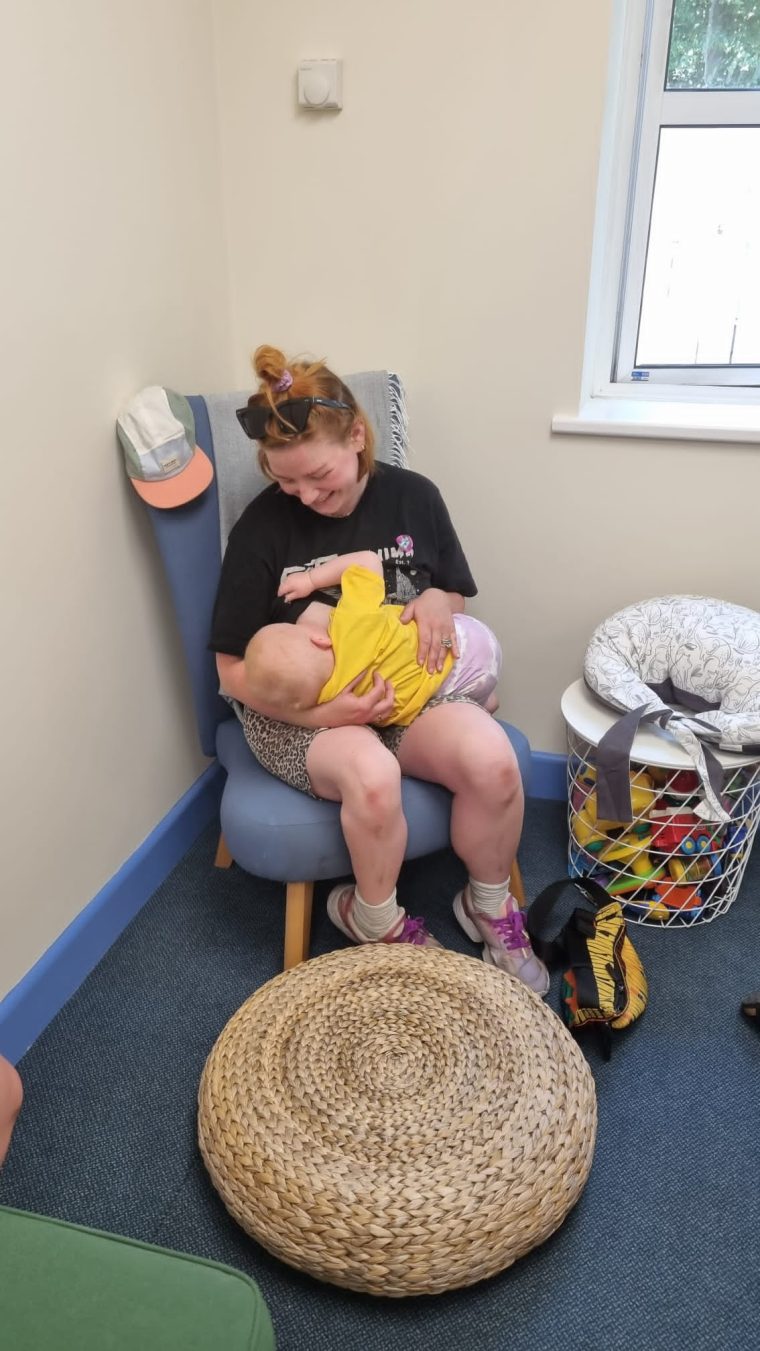 The Family Hub's Infant Feeding Working Group gathered the views of families across the city prior to launching the rooms about what they should include. Our room at Pickles Coppice Family Hub includes a reclining breastfeeding chair with low arms, a static sofa, stool, water cooler, fan, radio, breastfeeding toys & books, toys for older ones, information on local support and breastfeeding images. Families that used the room at the launch and in the weeks since have shared amazing feedback and it was a joy on launch day to see a number of women feeding and chatting together in comfort.
For more information on the work we do in Southampton, follow us on social media by clicking the icons below.