by Agnès Léger, Volunteer Coordinator/Deputy Project Coordinator, BfN Haringey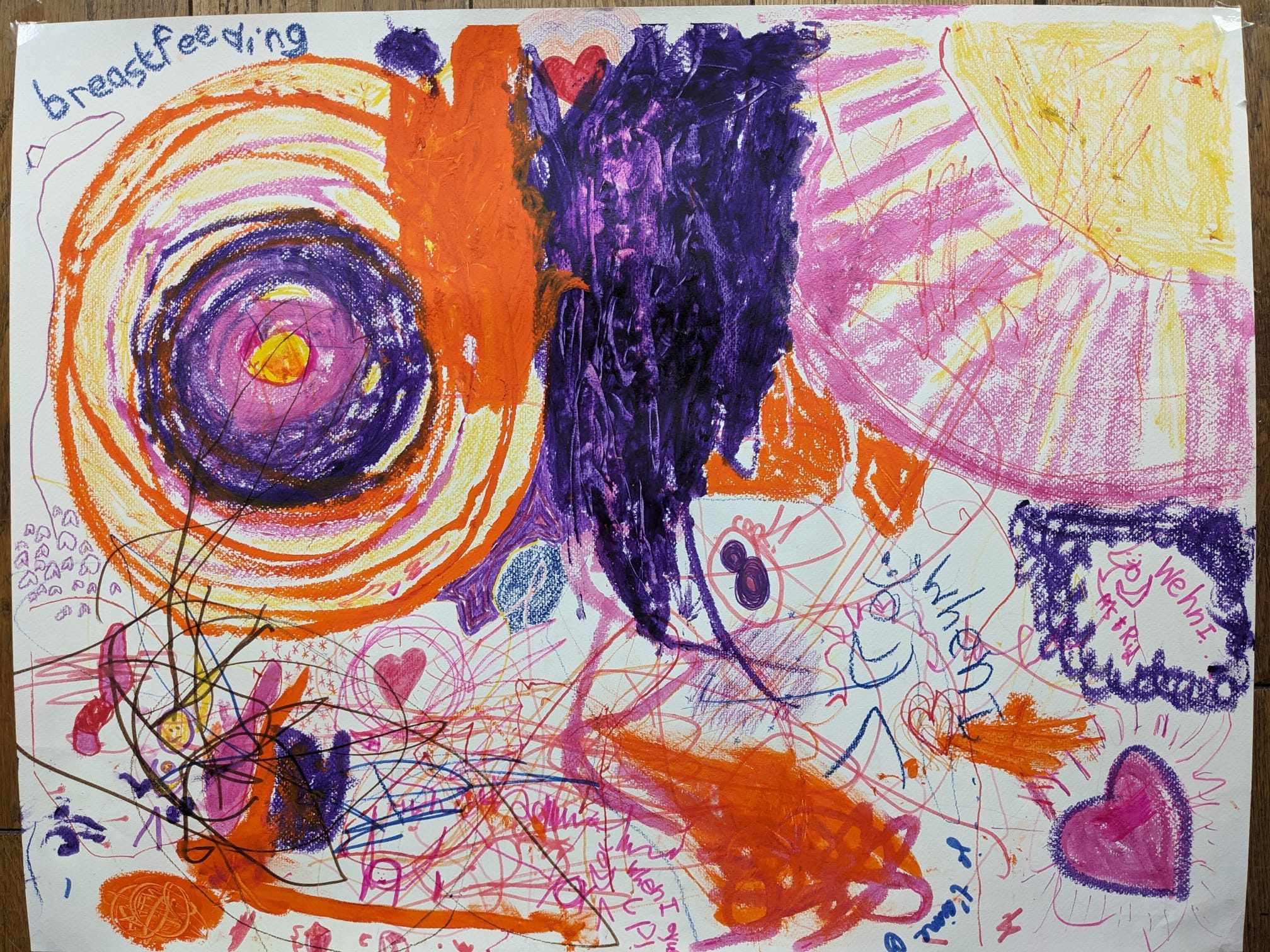 Throughout June, the BfN Haringey have been celebrating the BfN's 25th birthday through a series of events including a joint training session with the Haringey Health Visiting Service, information sessions at North Middlesex University Hospital NHS Trust and the Whittington Health NHS Trust and lots and lots of cake! At the end of the month, we joined forces with the BfN Islington to host a celebratory picnic where we ate (more) cupcakes, shared information about the services we provide and took the opportunity to come together as peer supporters, families and health care professionals who are passionate about supporting breastfeeding in our local area.
At the picnic, we invited attendees (both children and adults) to collaborate on a painting around the theme of breastfeeding and peer support. The artists were children from 20 months to 6 years old, breastfeeding mothers and BfN members. Following the picnic, the artwork was contributed to by children across North London communities.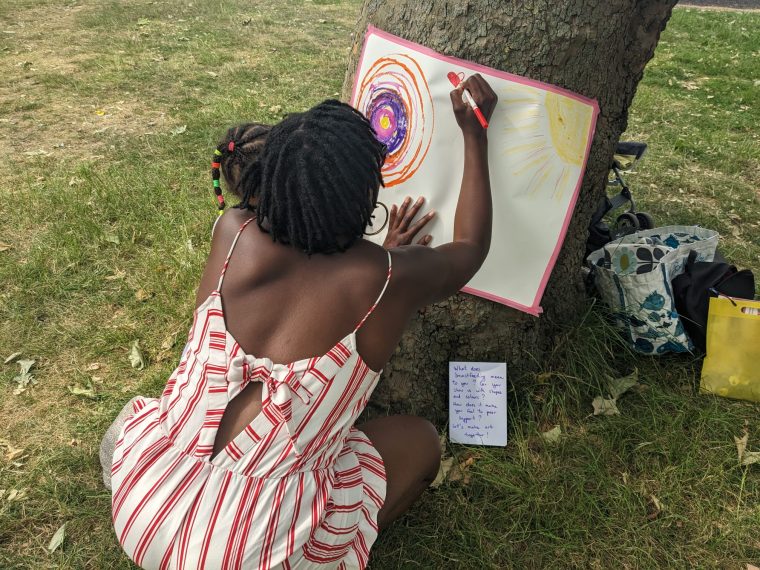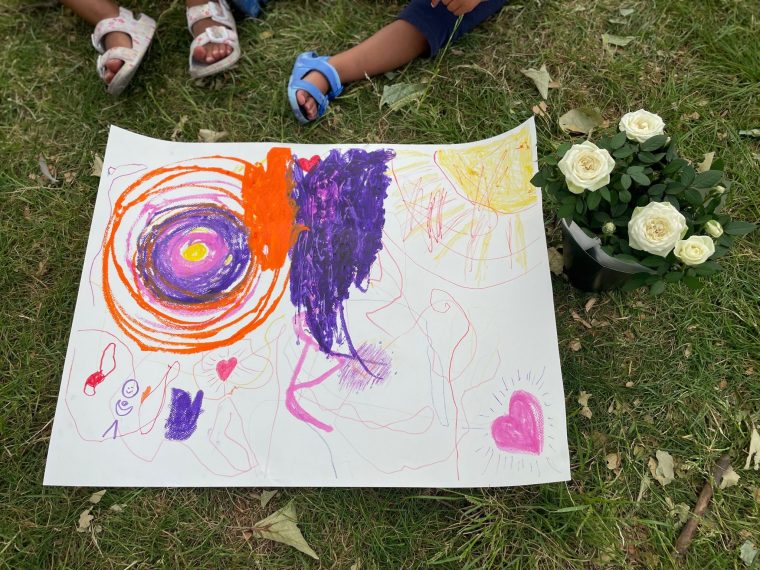 We used a series of prompts for the artwork to get our artists thinking about how breastfeeding and peer support makes them feel. Instead of using words, we encouraged contributors to use colour, shape and creativity to express their feelings and experiences. Even our youngest contributors, at 20 and 21 months old, had lots to contribute! Our colour palette was tones of purple (of course!) and yellow to represent the BfN and their special birthday. We also used pink tones to represent the National Breastfeeding Helpline and the incredible work they do.
"First, I was surprised by the idea but as soon as I looked at the others' contributions to the picture, I understood how with colours (and especially with those powerful colours Agnès provided us with) it's easier to express the beauty and complexity of feelings around breastfeeding and support (easier than with words). It proved to be a shared language between children and adults and all kinds of ethnic/cultural backgrounds too."

Timea Bakaja-Dezsi, Volunteer Coordinator/Deputy Project Coordinator, Tutor and Supervisor, BfN Islington
The purpose of the artwork was to highlight the rich nature of our community, made up of breastfed, bottle fed and tube fed children and their families. We absolutely love the artwork and it feels like something really special that we will treasure for years to come. The significance of the artwork being created at a picnic organised jointly by the BfN Haringey and Islington and continued across other North London communities served as a reminder that the BfN truly is a network of amazing people united by a desire to provide support – to families and to each other.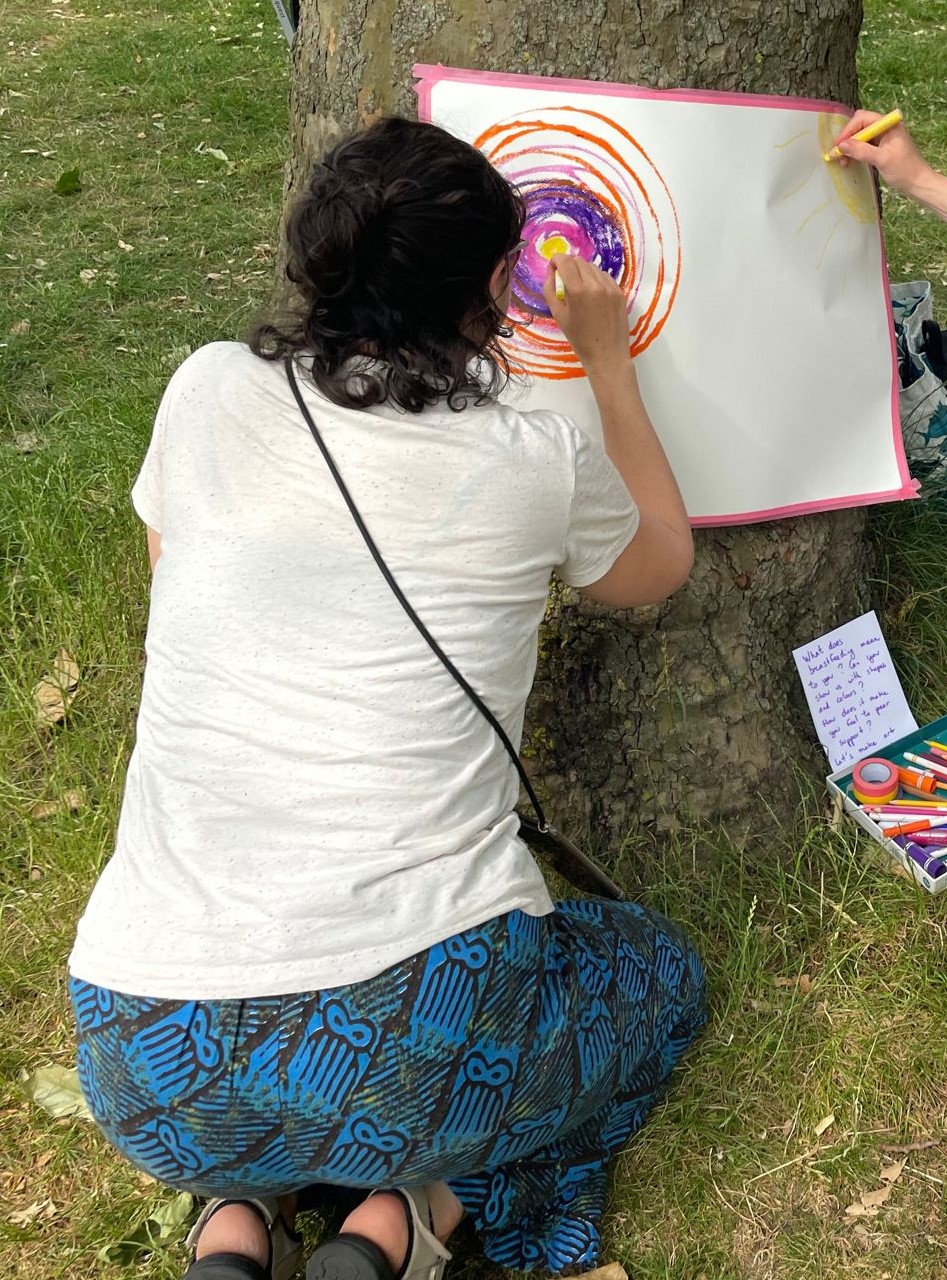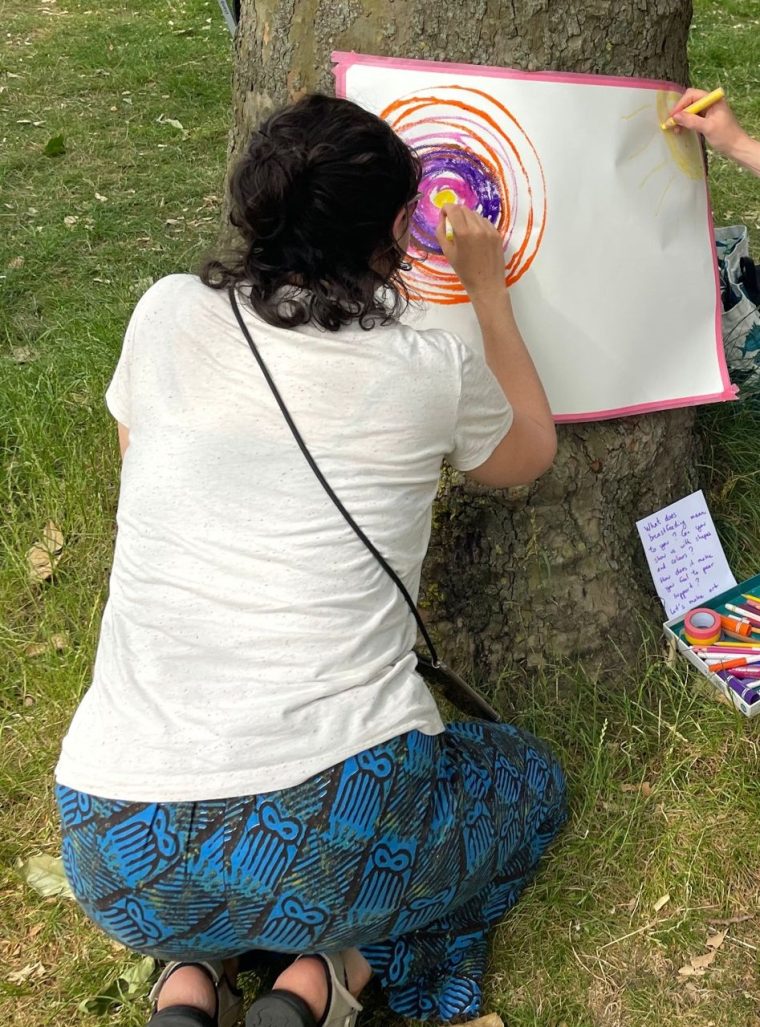 We are in love with the joy, energy and colourful chaos of the artwork. Let us know what you think!
Too keep up to date with events and support available in the Haringey area, follow us on social media by clicking the icons below.