Lace up your trainers and grab your water bottle,
it's time for Move in May 2022!
This year, we're challenging you to be active for 30 minutes every day during May 2022. After the restrictions of the last two years, we are excited to be able to encourage lots of adventures with family, friends and loved ones to keep yourself moving, healthy and happy. 
It could be meeting family and friends for a walk in the park, doing some daily yoga practice, kicking a ball around with the kids, or heading out on your bike.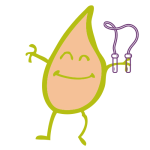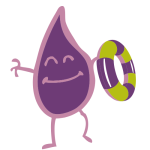 We have a new Milk Family for you this year, with new characters and challenges for them to take part in. There's also a brand new tracker to help keep you up to date and completing your daily activity. 
We simply want you to join us to keep active, healthy and happy.
To make it easy to take part, we have put together lots of fun ideas and mini challenges to keep the whole family motivated and will share more in our social media updates and weekly emails. 
Click here to download a copy.
We also have exclusive live workouts from several fitness companies taking place over the month for all those who sign up to take part! Here's more details on the live stream workouts throughout May.
Participation is totally free.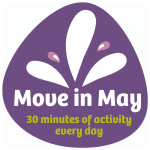 Join our community champions who will be sharing their Move in May journey with you throughout the month with updates, blogs and a photo or two!
Find out more about them here.
We would be very grateful if you feel able to fundraise this year to raise vital funds. This year, all donations will be split between BfN (50%) and DEC for the Ukraine Humanitarian Appeal (50%) . It's super easy to set up a fundraising page via JustGiving here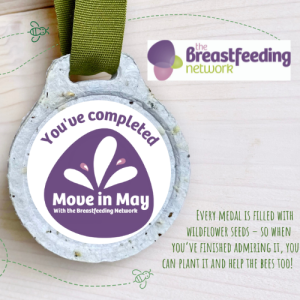 For all those who choose to fundraise and raise £35+, we will be sending a special thank you medal at the end of the challenge to show our appreciation and recognise the hard work you have put in!


Join the #MoveinMay conversation on social media.
Throughout the month, we will be sharing inspiration and ideas and encourage you to do the same using the #MoveInMay2022 hashtag. Don't forget to follow and like our social streams in advance. 
Don't want to register, but still want to take part?
That's fine with us, but remember that we won't be able to send you our weekly motivational emails, live stream workout links, tips and stories, so please keep an eye on our social media for updates during May. 
You can still access some of the Move in May resources here
Want to fundraise or donate to us?
The choice is yours and we will always be grateful for your support. For our Move in May challenge this year, donations will be split between BfN (50%) and DEC Ukraine Humanitarian appeal (50%). You can donate via JustGiving here
Alternatively, you can donate from your phone. Text BFNMIM to 70085 to donate £3, texts cost £3 plus one standard rate message.