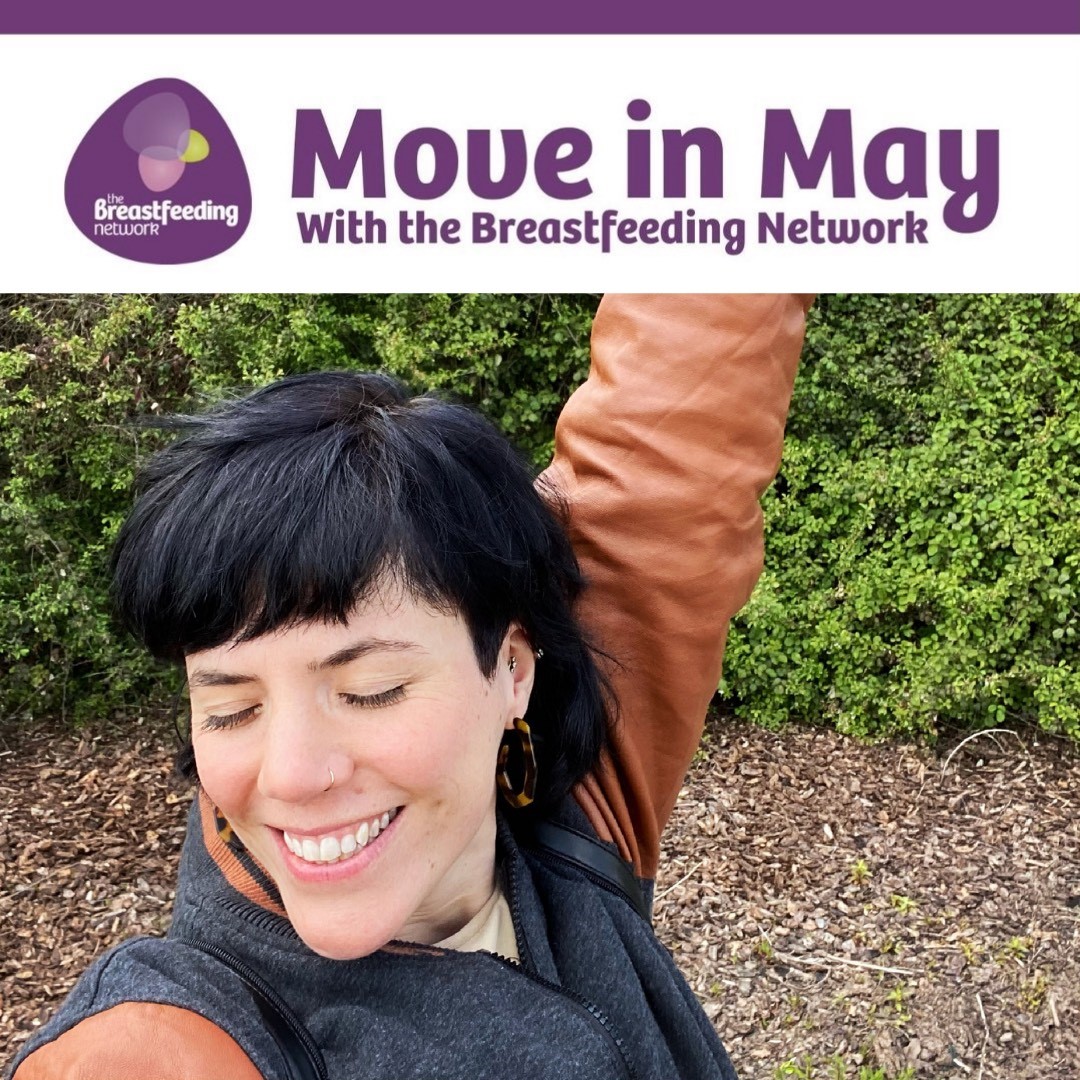 My name is Ash, I'm a parent of two youngsters, and I'm taking part in this year's Move in May campaign! 
Deciding to get involved and get moving with The Breastfeeding Network was an easy call to make. Last spring, my partner and I were unwell, and the Move in May campaign was just the incentive we needed to get back on our feet. 
We started small. Jumping in puddles. Pottering to the park next door for a round of Pooh sticks. Gently stretching before bed. By the end of the month, all four of us (plus our dog!) were chasing each other round a field with a rugby ball!  
The winter lockdown took its toll on our family, and we know we're not alone. Those months were tough. For us, a combination of working in clinical practice, preparing our firecrackers for pre-school, and moving house meant that exercise was just, well… completely forgotten. 
When I saw an advert on Instagram for this year's Move in May campaign, I realised just how long it had been since I'd been active outside of dashing around a hospital ward. 
This year, our family will have lots of options for activities as lockdown restrictions continue to ease. When the doors re-open to our local farm park, I'll be first in line for their Giant Jumping pillow! (Sorry, kids!) I want to get outside and for my children to play tag with my friends' children. I want to teach them how to ride a bicycle. I want to shed the guilt I feel when I do prioritise the exercise that I know my body needs. And I want to feel healthier, stronger, and ready for whatever the rest of the year may bring.  
The Breastfeeding Network have lots of ideas for daily activities you can try and they don't cost a penny. If you sign up to take part, you'll receive weekly motivational e-mails packed with more ideas and tools to keep you motivated.  
If you want to connect and spur each other on, come find me on Instagram: @oh_anotherstudentmidwife. Let me know how you're getting on!  
With love, May sunshine, and star jumps, 
Ash