Loisa Hayward is one of the runners in our Mum's Milk Run. This is her story.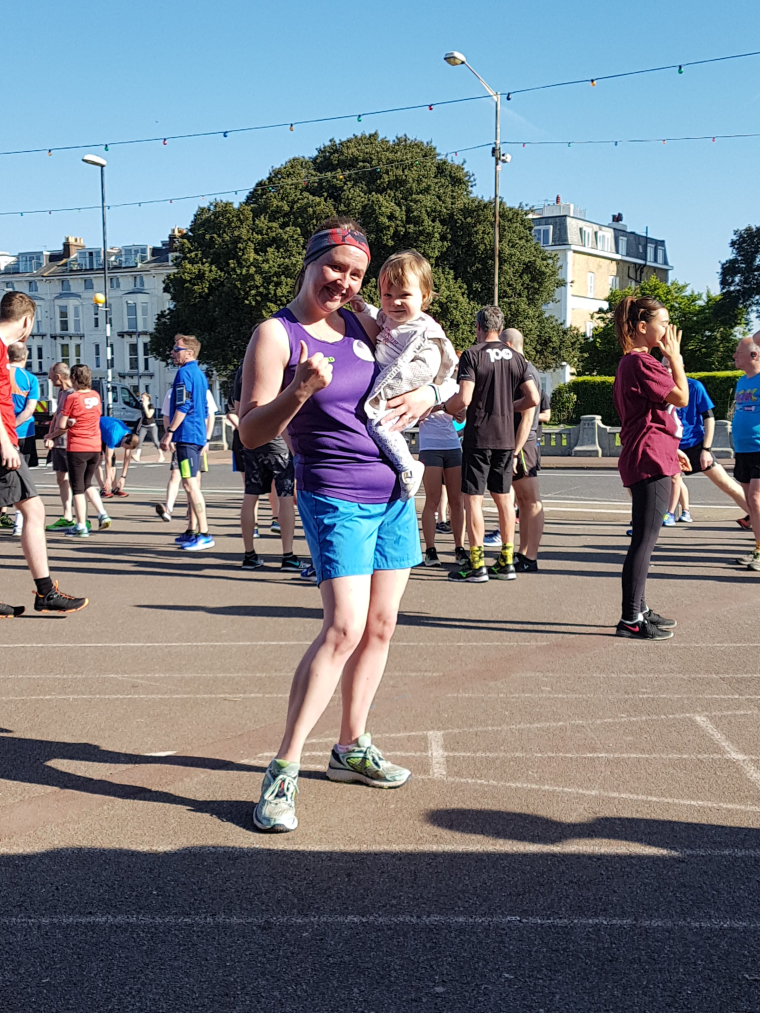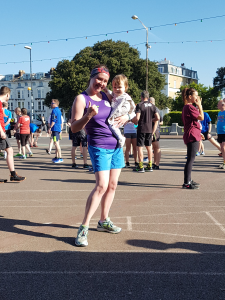 'I am running the 20km Mums Milk Run virtual race for the Breastfeeding Network to help raise funds to keep this amazing and much needed organisation going.
I am a mum of a beautiful 14 month old girl who I have proudly breastfed since birth. No one told me how tough it actually was to do what is supposed to be a perfectly natural thing for your baby. There were so many times at the start of our journey that I said enough was enough and it was time to stop. But it wasn't the choice I wanted to make, I wanted to keep going.
We had a ventouse delivery which gave my little girl pain when feeding on a particular side, which led to three initial bouts of mastitis in about 8 weeks. We also had nipple blisters, lack of confidence in feeding out in public, and poor latch (due to prematurity). It was very painful to feed at the start.
The Breastfeeding Network offered support, information and understanding. I was never coerced in to thinking bottle or breast. I was given the space and time to make my own decision and they helped me with that. They helped with positioning, techniques and with allowing me to feel compassion for myself and what I was trying to do.
Going to the group helped me feel reassured that what I was going through was normal for some women and that camaraderie got me through the hard times. What I have found so helpful is the local Facebook group which has gotten me through some very long nights, huge self-confidence issues, and all the other little bits that come up that completely throw you if you haven't breastfed before.
The atmosphere of the group I attended was very relaxed and friendly. I remember turning up for the first time and my baby girl had a nappy explosion in her car seat; I'm a first-time mum and this sort of thing used to really throw me in to a wobble, but even this non-breastfeeding related issue was taken in its stride as just one of those things at the group, which instantly put me at ease. The volunteers were absolutely lovely, kind and empathetic.
Breastfeeding is one of the hardest things I've ever done and I am so happy that I made it through all of the tough early days, the endless nights, the tears and tantrums (from both mum and baby), and all of the happy bonding memories too.
The BfN were a big part in my continuation of breastfeeding my baby. I want to do something to give back to this voluntary organisation by raising some money to help them train more amazing volunteers who give that community support to all parents.
If you would like to sponsor Loisa, please visit her Just Giving page