Join us for the 2018 Mums' Milk run – 1st to 31st May 2018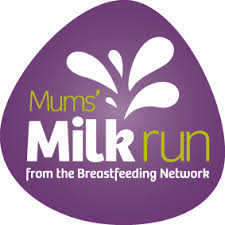 Help us to support more mums with breastfeeding! Our Mums' Milk Run 2018 is a 20km virtual run challenge open to everyone, raising much needed funds for BfN's work providing independent evidence-based support about breastfeeding. 
A virtual run is a run done in your own time, you can run (or walk/cycle/swim) at your own pace and you can do the run in one go or over several smaller runs spread over the month.  You can complete your virtual race on at the gym on a treadmill or running round your local area and you can do it by yourself or with your family and friends. There are four Saturdays in May so you could do the 20km by going along to your local Parkrun each week. There is no time pressure, this is all about raising funds and having FUN, plus you will get a unique BfN medal at the end! 
Recent research in the Lancet says 'Success in breastfeeding is not the sole responsibility of women – the promotion of breastfeeding is a collective societal issue' and we want to help women and families across the UK have access to a community that is supportive of breastfeeding, either in their local area, via social media or by using the helplines to speak to a mum who knows about breastfeeding.  We need you to help us provide more families with access to a supportive community by taking part in our Mums' Milk Run virtual run and fundraising for us. 
This year we will do two virtual runs, the first will be the Mums' Milk Run in May and the second will be the Big Tea Break challenge in October. In March you will have a choice of signing up just to the Mums' Milk Run or to both runs. We have designed the medals for the two events to fit together, so if you sign up to both by the end of the year you will have a really unique memento of the events. You can also choose to sign up to each event individually or to just do one of the events.  
How it works 
Register for your Virtual Run using the link below when the race opens in March

 

Choose if you want to sign up for just the Mums' Milk Run challenge or sign up to both the Mums' Milk Run and the Big Tea Break challenge at the same time 

 

There will be a small entry fee for each person entering, if you enter both races together there will be a discount

 

Do your run between 1

st

and 31

st

May 2018, either in one go or spread over the month

 

Everyone who enters will receive a special eco-friendly wooden medal, if you enter both races the medals will fit together to give you one bigger medal to celebrate your achievements at both BfN virtual runs in 2018 

 

When you enter you will get a code for a 10% discount off a BfN running vest which can be ordered via our shop. If you do some fundraising for your run and you raise over £100 you can claim a free running vest by emailing us at mumsmilkrun@breastfeedingnetwork.org.uk

 

Join our facebook event to share stories, photos and get inspiration from other runners

 

Share your photos of your virtual run during May using #mumsmilkrun2018 and we will share the best on our website and social media pages

 
Fundraising  
If you would like to collect some sponsorship for your virtual run you could set up a Justgiving or BT Mydonate page and ask people to sponsor your efforts or make an extra donation either when you register for the race or once you have completed your challenge. There is also a paper sponsorship form you can use.
 Be social! 
We would love to see you in action and hear all about your virtual run so please share with us via twitter or facebook or by emailing mumsmilkrun@breastfeedingnetwork.org.uk 
 Registration – now open!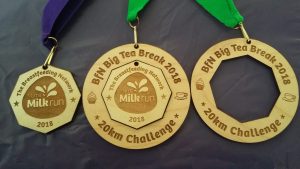 Registration is via Entry Central.  Places are limited so sign up soon to avoid disappointment.