We are always super busy on the National Breastfeeding Helpline but 2020 has been unlike anything we've seen before! In January and February we were already answering more calls than usual and then March hit us….
Our amazing volunteers (all trained and supported by BfN and the Association of Breastfeeding Mothers) had already upped their game in 2019 – we answered nearly 10% more calls last year than we did in 2018. 2019 was a record-breaking year in many ways – receiving more calls, answering more web chats and supporting more families via social media messages than in any other year before. 
Our fabulous volunteers listened and supported on the phone for 2798 hours during the year – that's the equivalent of more than 116 full days! (and that doesn't include all the time given on web chats and social media, or while waiting for calls to come through either)  More than 12,000 families were directly supported across the helplines, language lines, web chat and social media. Such an amazing achievement.
So to 2020, and after our record breaking January and February, as March approached, we thought maybe, just maybe, March 2020 could be the month where we got every single volunteer to log on and take a call, and we gave ourselves an ambitious but achievable calls answered target to reach. It would require all our volunteers to give a little bit extra.
The beginning of March was busy, but not that out of the ordinary.  Volunteers were doing a brilliant job as always and we were answering more calls than usual. Then suddenly everything changed when Coronavirus hit the UK – people started isolating at home, healthcare professionals more overstretched than ever, breastfeeding drop in and antenatal groups forced to close, new mums being discharged from hospitals even more quickly than before…. And the NBH volunteers really stepped up! 
Since around the 12th March, there's hardly been a day when the service hasn't had 100% coverage on the helpline – 5 or 6 volunteers are often logged in at once. The team have answered almost every single call first time, and for the first time ever a voicemail option for callers has been introduced, so even if they can't get through, they can leave a message and one of the newly recruited NBH Voicemail team will return their call as soon as possible. The service has also increased our web chat availability, social media responses and increased the amount of remote supervision that's available. 
Needless to say, the team SMASHED target we set ourselves and answered more calls in a month than we ever have before. They also spent longer on the phone listening and supporting.  And all of this amazing support for the helpline has happened at the same time as (like everyone) volunteers have faced challenges – unknowns about their paid work, worries about relatives and family and their own health, have had to fit in home education for their kids alongside their jobs….  
We are completely in awe of and humbled by what the volunteers are doing on the helpline at the moment and cannot thank them enough for their hard work. They are providing such a vital service to families all over the UK, and they are just quietly getting on with it. 
A huge and heartfelt thank you to each and every one of them. 
Felicity Lambert, NBH Manager and Caroline Bolton, ABM Helpline Manager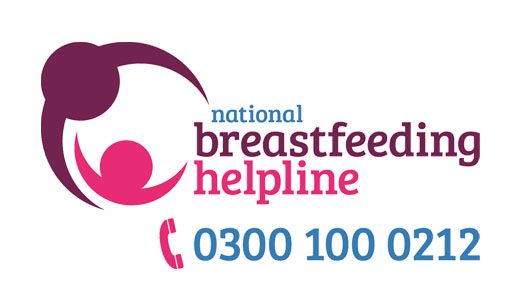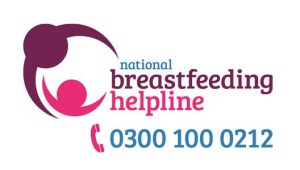 The National Breastfeeding Helpline is run in partnership between the BfN and the ABM. The initiative is funded by PHE and the Scottish Government. All calls are answered by trained volunteers, working in their own homes, using a virtual call centre. The helpline offers evidence based, non judgmental, friendly information, reassurance and support and is open every day of the year from 9.30am-9.30pm on 0300 100 0212. Support is available in Welsh and Polish on the same number.
www.facebook.com/nationalbreastfeedinghelpline