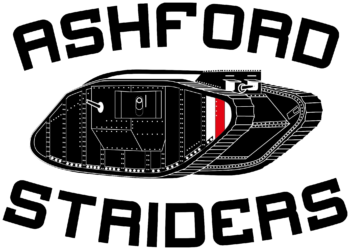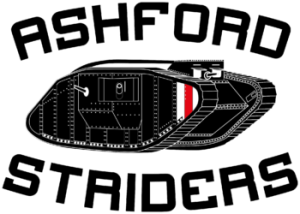 Ashford Striders is a friendly, not-for-profit running club based in Ashford, Kent. We meet twice weekly and offer a number of different runs for varying abilities, from complete beginners to marathon runners to triathletes! All money from membership is invested back in to the club, including social events, training our run leaders, as well as other events too.
We asked our members for their top tips when it comes to starting exercise or running. Here's what they had to say…
"My top tip: Find a running partner or group to keep you motivated!"
"Follow a plan such as Couch 2 5k so you don't do too much too soon and injure yourself!"
"If you are struggling to increase the distance you run – slow down! If you can't run more slowly, put in regular walk breaks!"
"Highly recommend going to parkrun, even if just 1 lap and/or jog/walk, that's where I started."
"Correct shoes!"
"Try not to eat within 2 hours before to help avoid a stitch"
"Try not to hunch or slouch – keep your head high and look ahead!"
"If you do pursue running, try to cross-train, i.e. the gym, HIIT workouts, cycling etc. as this will improve your running."
"Don't compare yourself to others!"
"Embrace bad weather, skin is waterproof!"
"Make sure you stretch after a run."
"Always wear SPF when running outside!"
"Most of all though, enjoy it!"
If you are local to Ashford and would like to come along for a free trial, please visit our website www.ashfordstriders.uk for more information.
Thank you to Ashford Striders for supporting with our Move in May campaign, contributing this blog post as well as a virtual run with warm-up and cool-down videos.