We are here to support you! Pregnant, combination feeding, expressing or exclusively breastfeeding – everyone's welcome
Zoom video peer support groups. If you are missing meeting up with other mums but prefer to stay at home why not drop into one of our weekly Zoom chat, information and support groups from the comfort of your own sofa.  Registration links are posted at the top of our private Facebook pages or you can email bfnsouthcoast@breastfeedingnetwork.org.uk for details
https://www.facebook.com/groups/PortsmouthBreastfeeding/
Mondays 10-11am
Every 2nd Wednesday of the month from 10am
The last Friday of the month 8-9pm
Face to Face Support Groups- A great opportunity to get general breastfeeding support and social support meeting other parents in a group setting. Booking via Eventbrite is essential –
https://www.eventbrite.co.uk/o/breastfeeding-network-portsmouth-32351706733
Every Tuesday at Northern Parade Family Hub 10am (Term time only).
Every Wednesday at Somerstown Family Hub 10:30am
Every Wednesday at Paulsgrove Family Hub 1pm
Every Thursday at Milton Family Hub 10am
Every Friday at JK Wellness Drayton 12:30pm
Antenatal Breastfeeding Workshop via Zoom
Every 2nd Tuesday of the month 10-11.30am – email bfnsouthcoast@breastfeedingnetwork.org.uk to book.
1:1 support via Zoom
If you feel you would benefit from some 1:1 support via video call then please email Bfnsouthcoast@breastfeedingnetwork.org.uk with the first part of your postcode and a brief outline of you questions or concerns.  One of the team will be in contact within 48 hours (please check your spam mail folder).
Information can also be found on our community pages
– https://www.facebook.com/PompeyBreastfeeding
– https://www.facebook.com/groups/PortsmouthBreastfeeding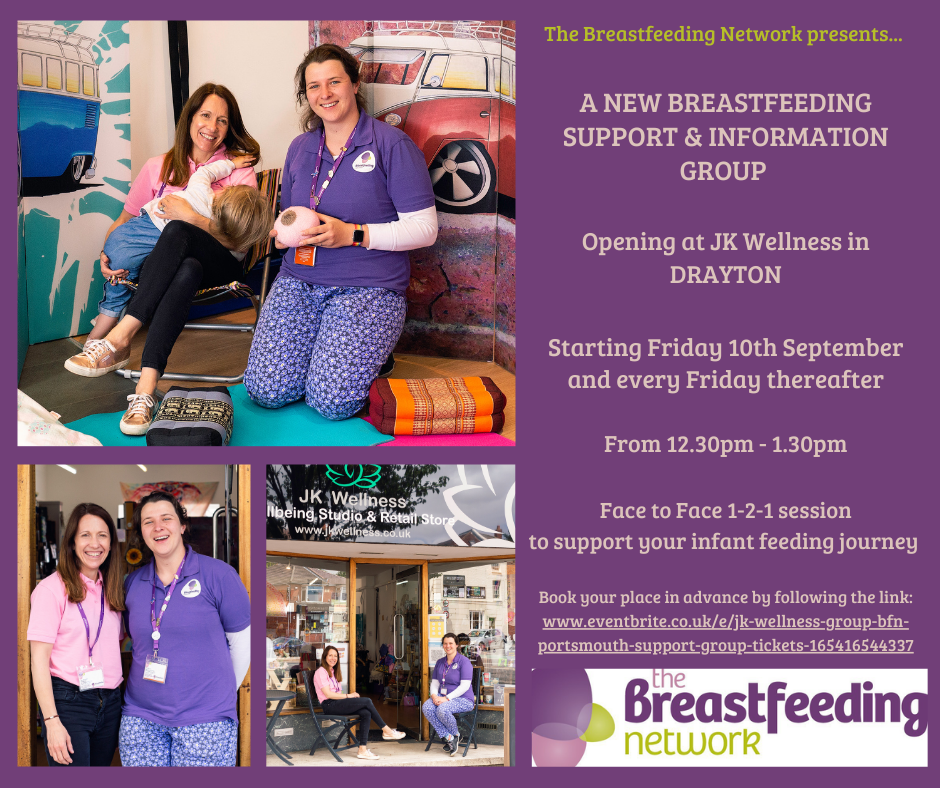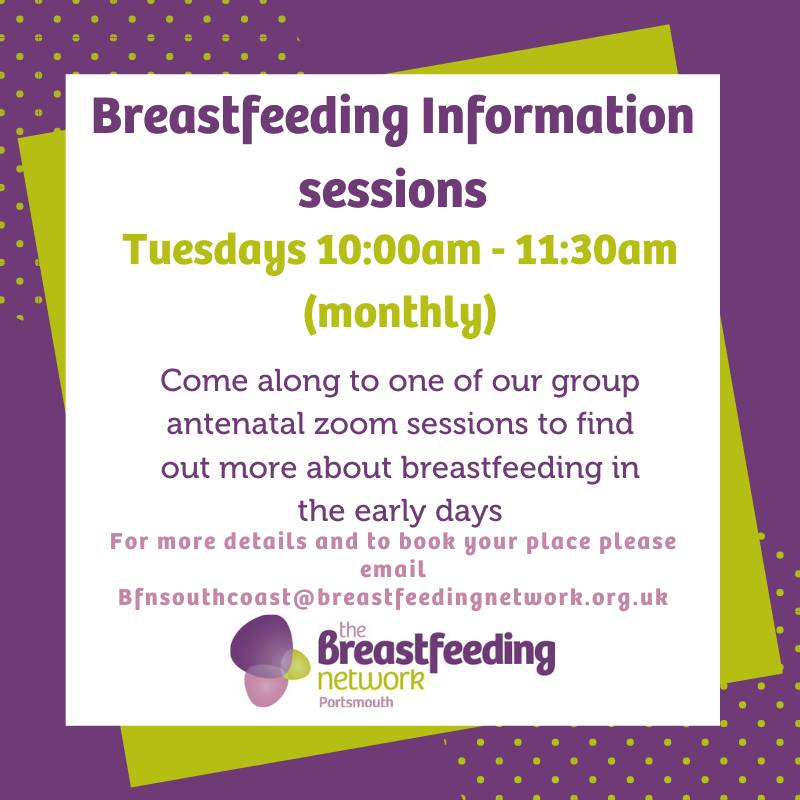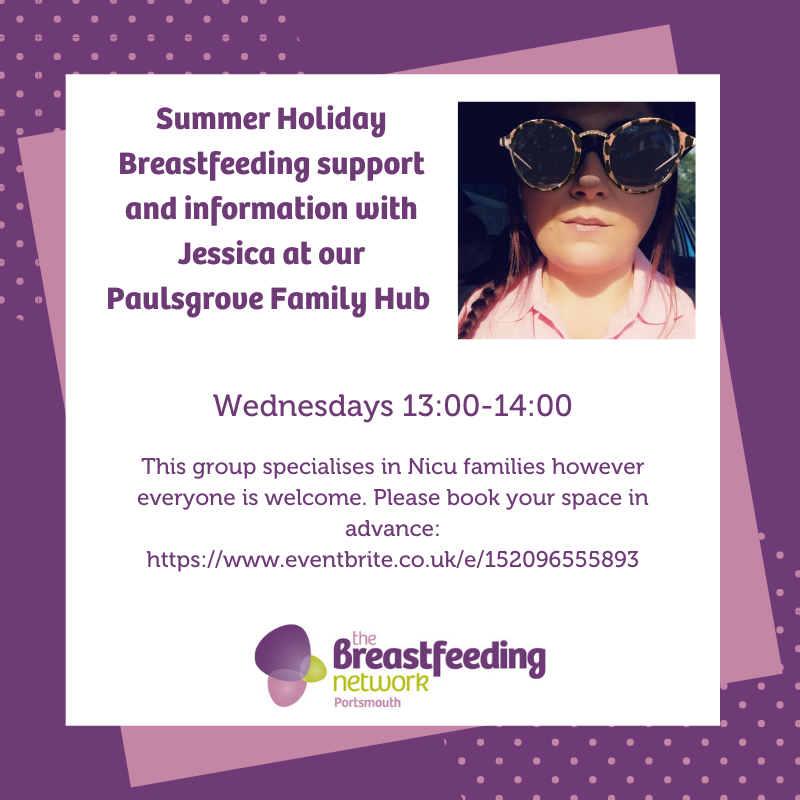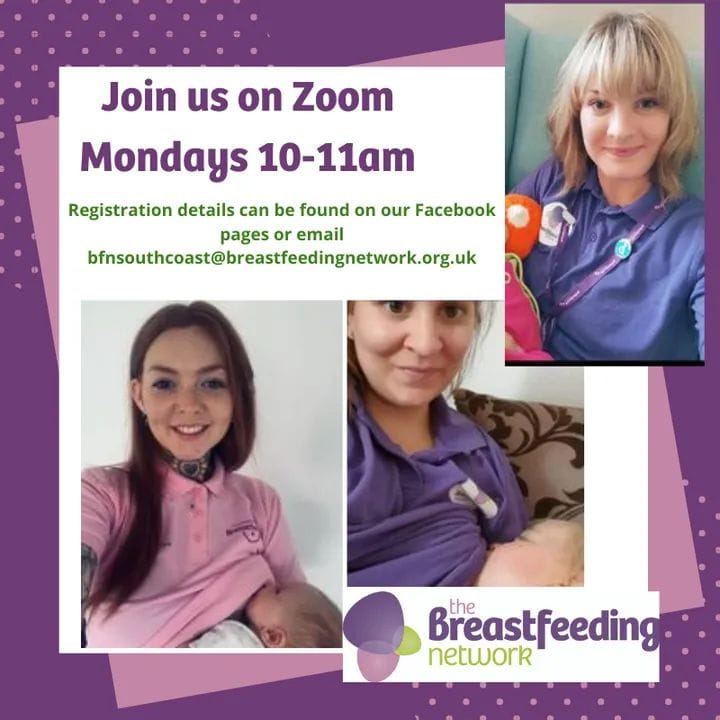 Updated June 2021