Anthea Tennant-Eyles, Research Lead and Programme Manager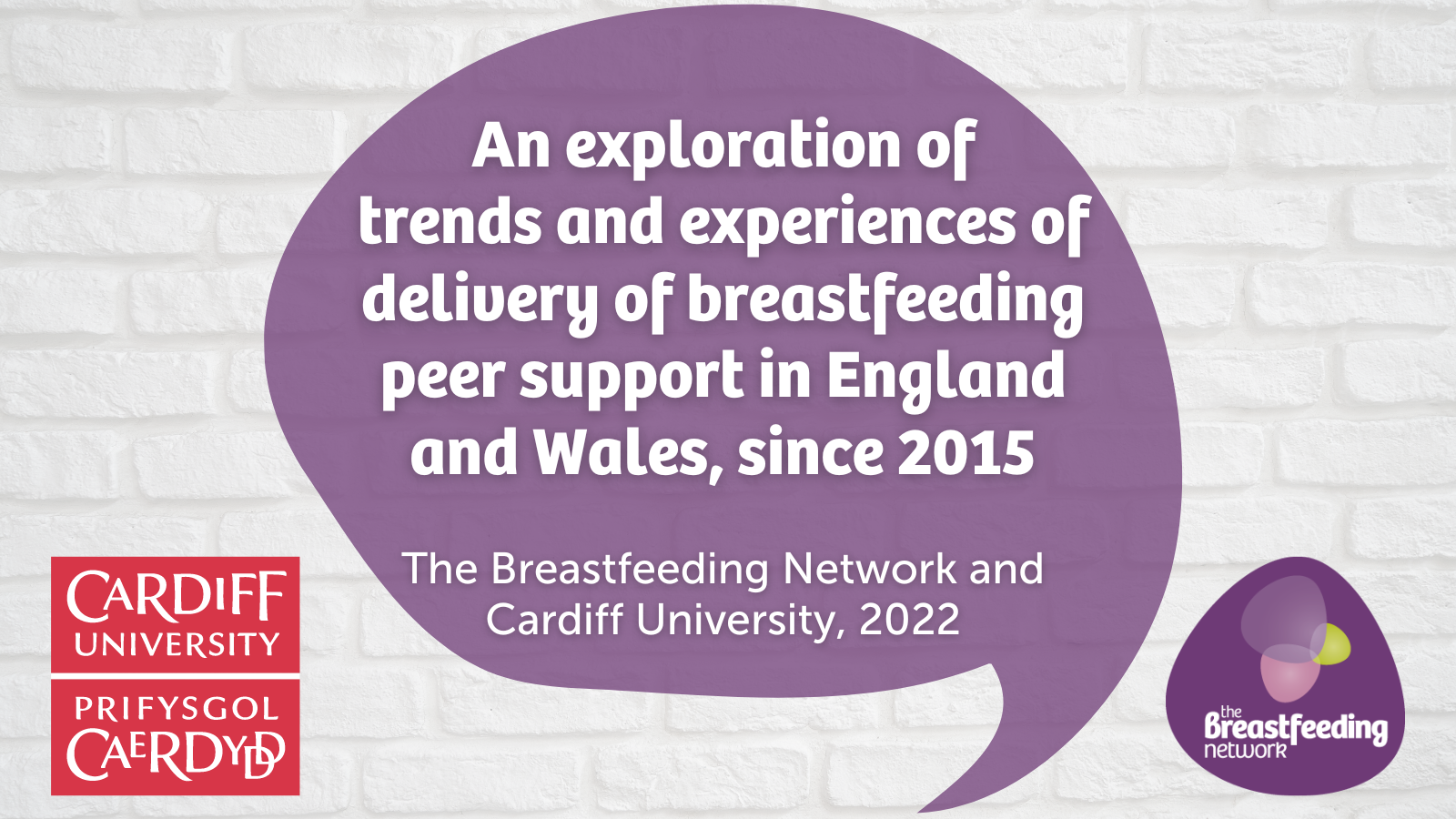 Cardiff University and The Breastfeeding Network are pleased to publish the full report of their research findings on trends and experiences of the delivery of breastfeeding support in England and Wales since 2015.
This research looks at data from local authorities, CCGs, health boards, infant feeding leads, peer supporters and service users on breastfeeding support services.  The need to value and increase awareness of breastfeeding peer support at all levels has been a key finding.
This video details some of the findings in the words of those surveyed:
You can download the full report here.