In this blog, Kirsty and Geraint Davies explain how they used shared parental leave so Kirsty could return to work while continuing to breastfeed their son, Evan.
Kirsty writes:
My son Evan was born in May 2015. I went back to work January 2016 as a deputy headteacher when he was 8 months old. 
My husband is in the military (he was actually featured in Baby London a couple of years ago talking about SPL [shared parental leave]!) We confused everyone I think within our work places as we were one of the first to use SPL, as it came in for babies born from April 2015, however it was very easy to sort.
Evan was exclusively breastfed from birth and he never took a bottle or drank milk from any other source. To be honest, I did worry when I returned to work but I needn't have. I use to breastfeed him before work (sometimes waking him up – much to my husband's annoyance!), I would feed as soon as I got home and overnight as he normally would, whenever he woke up. On the days I didn't work, weekends and holidays, I fed as 'normal' and responded to his and my own needs. Although Evan did not drink the milk, I did pump at work for my own comfort and as it could be used for food etc.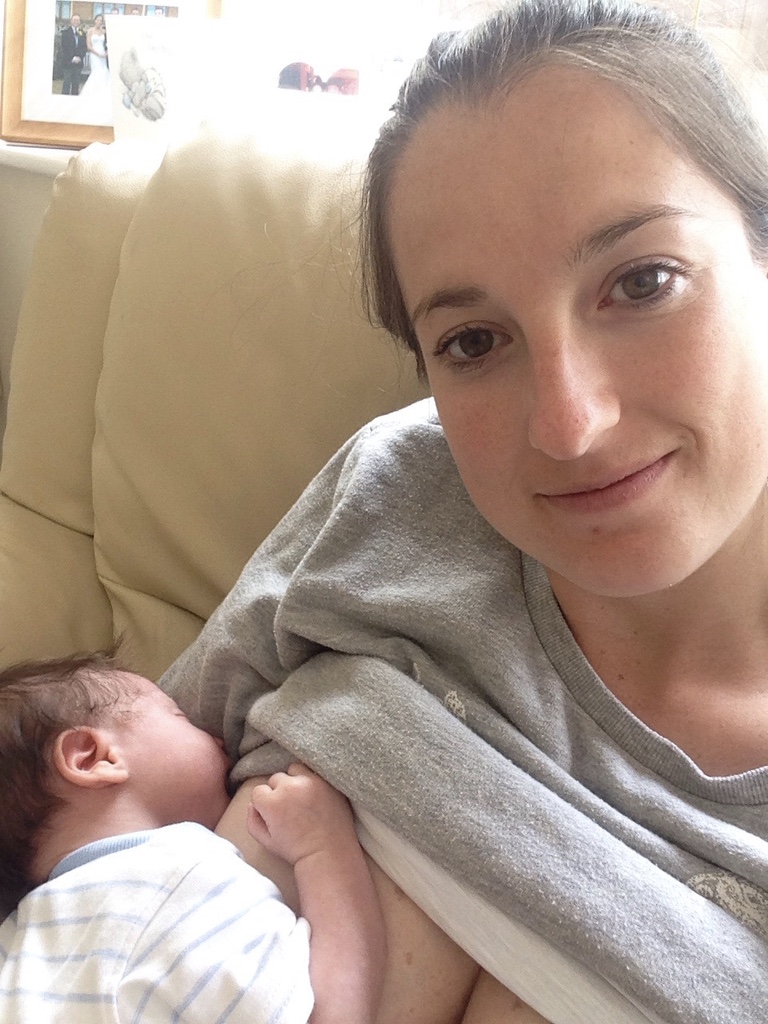 Evan breastfed until he was 22 months old, tandem feeding with his brother for a couple of months. We have since had two more children, both exclusively breastfed and I am now only feeding my youngest (8 months old). We have not done SPL again, not because we didn't enjoy it or it didn't work out, but just because of how timings of various things panned out. My husband loved having the opportunity to be at home with Evan. He says, "With SPL we got time to bond. It brought me and my wife closer; I saw things from her perspective and, similarly, it showed her life from my perspective. It made us more rounded parents."
It's great to hear of a family who have been able to continue their breastfeeding journey, and have used shared parental leave to their advantage.
Unfortunately there are no additional obligations for employers to make allowances for breastfeeding mothers returning to work as part of shared parental leave – breastfeeding employees are entitled to have somewhere to rest, and the HSE suggests it's best practice to provide a private room for expressing breastmilk, but this is not a requirement. For more information on shared parental leave and breastfeeding from Maternity Action, click here:
https://maternityaction.org.uk/2018/06/shared-parental-leave-and-the-right-to-breastfeed-on-return-to-work/
For more information on how to arrange shared parental leave, click here:
https://www.gov.uk/shared-parental-leave-and-pay
For our guest blog by Dr Ernestine Gheyoh Ndzi on shared parental leave and breastfeeding, click here:
https://www.breastfeedingnetwork.org.uk/guest-blog-shared-parental-leave-breastfeeding/
To read more about Making It Work, BfN's campaign for breastfeeding mothers returning to work or study, click the image below: