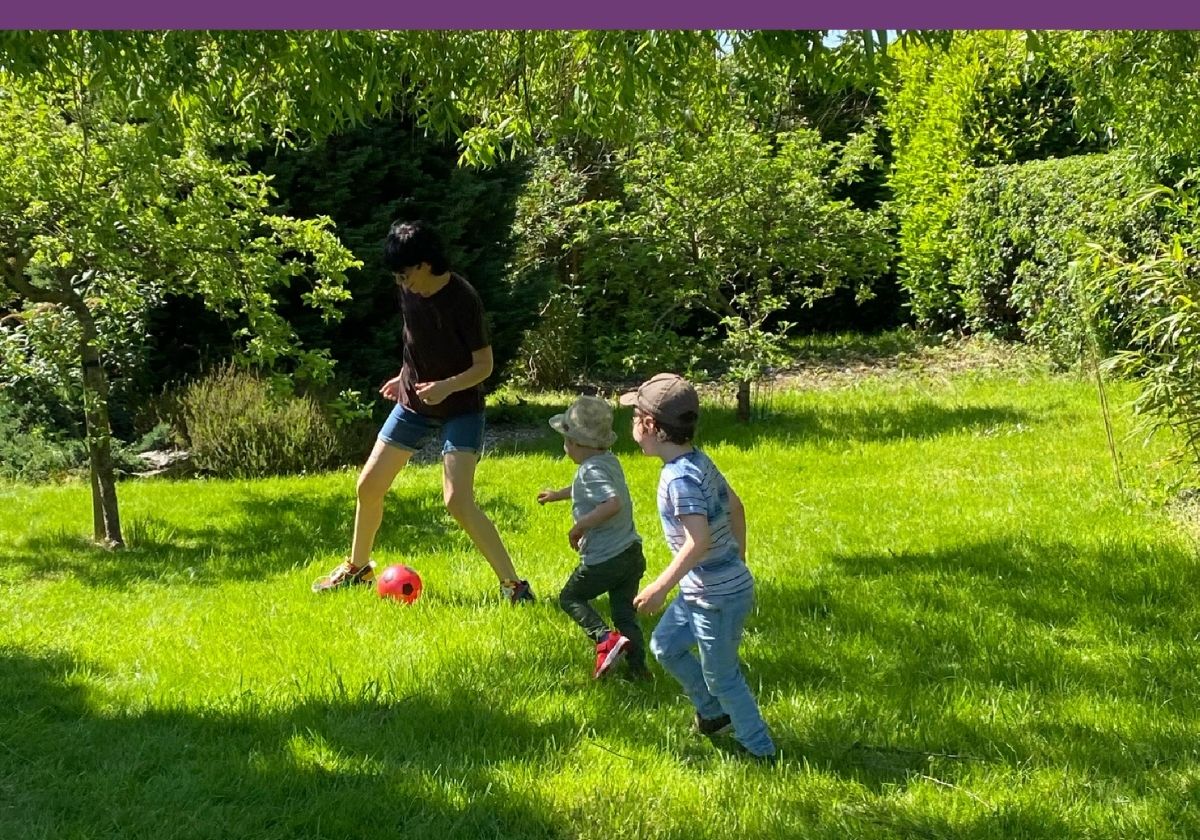 I simply cannot believe today marks the end of the Breastfeeding Network's Move in May challenge. Blink, and May evaporated!
In this final week of the month, our family made the most of the sunnier weather – kicking a ball around the field and balancing on planks we stumbled across were our highlights.
At work, I parked in the furthest car park from the hospital so I could enjoy a brisk walk in the fresh air either side of my shifts. The results of our efforts are showing, both mentally and physically.
My children can run around the park for longer. They've learned to play "tag" and "stuck in the mud". They've been asking to go outside more often and cheer when I agree, running to grab their hats. And I hunted out last summer's shorts from the loft and my quads have grown so much they no longer fit!
Move in May has encouraged us to spend quality time together, which has been a glorious start to summer. Receiving my invitation to step up as a BfN Community Champion was an honour, and hopefully our family will keep up the good habits that were started and embedded this month. We're already looking forward to next year's challenge!
Huge thanks to Ash and Cleo, our Move in May 2021 Community Champions. We simply can't thank you enough.
Please do check out the Move in May 2021 wrap up video:
https://youtu.be/6s_XnEYo0fI