Run and eat cake for DIBM!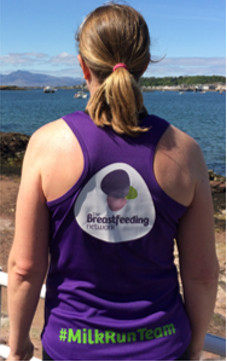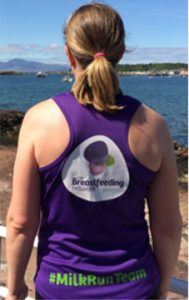 Following on from our very successful Mums' Milk Run we decided to include a Big Tea Break virtual run as part of our annual BfN Big Tea Break event in October.
A virtual run is a run done in your own time and on your own terms, you can run (or walk) at your own pace and you can do the run in one go or over several days. There is no time pressure, this is all about raising funds and having FUN!
The challenge is to do 20 kilometers and you can swim, run, cycle or walk the distance, in one go or in small chunks anytime between 1st-31st October.
How it works
Register for your Virtual Run using the button below
Complete your chosen challenge between 1st and 31st October 2018, either in one go or spread out over the month
Everyone who enters will receive a unique, eco-friendly wooden medal
You will also receive a special discount code to get 10% off one of our BfN running vests
Share your photos of your challenge during October using #BfNVirtualRun and we will share the best on our website and social media pages
Your medal will be sent out after 31st October, you don't need to send us any evidence that you completed your challenge
There are only 38 places available for the virtual run so register for your place quickly!
Please visit Entry Central to secure your place!
Fundraising
If you would like to collect some sponsorship for your virtual run you could join our Just Giving campaign where you can create your own fundraising page to share with your family and friends.  You.can also use this page to make a donation to support those taking part in our event.
Alternatively you could set up a page using BT MyDonate and ask people to sponsor your efforts or make an extra donation either when you register for the race or once you have completed your challenge.
Be social!
We would love to see you in action and hear all about your Big Tea Break challenge virtual run so please share with us via twitter or Facebook or by emailing felicity.lambert@breastfeedingnetwork.org.uk