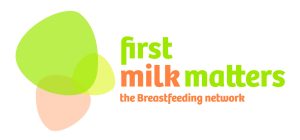 First Milk Matters training session
This is a short training session that raises awareness and increases knowledge about breastfeeding. Individuals can book a place on upcoming online courses and organisations and businesses can also commission courses to be delivered tailored to the needs of their specific setting. The course is delivered by experienced BfN Trainers and can be delivered online or face to face in certain areas. We also have an option for setting up a licence agreement to deliver the training yourself, get in touch for more information.
More information about the training
A 2.5-3 hour long interactive session with whole group and round table discussions
Can be delivered online or face to face (in some areas)
Evaluated using the accredited IOWA Infant Feeding Attitudes Scale
Suitable for anyone working with families and children who would like to increase their knowledge about infant feeding e.g. social workers, healthcare professionals, Children's centre staff, teachers/early years' practitioners etc.
Easily adapted for others who may come into contact with breastfeeding parents e.g. managers/employers, public sector workers, any staff who work in a customer facing role for example in a shop or restaurant
Can also be offered to families and communities
Ideal for learning more about developing 'Breastfeeding Friendly' nurseries, schools and colleges
Outcomes from the training
Increased understanding of why breastfeeding is important
An understanding of how breastmilk is made and what can interfere with this
Knowledge of how breastmilk differs from formula
Increased knowledge of the cultural issues/barriers relating to breastfeeding
An understanding of how individuals can support breastfeeding
Increased awareness of where to signpost families for breastfeeding support
Get in touch to book your place on an upcoming course or to find out more about commissioning a course for your workplace or organisation.