An increasing number of mothers and health professionals have sought to find more information on the levels of medicines passing through milk to the baby. Standard reference books such as the British National Formulary (BNF) provide little information for professionals and parents to make decisions on individual situations.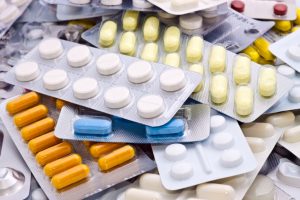 BfN endeavours to provide information to enable mothers to breastfeed their babies for as long as they wish and to provide information on the safety of medicines for each mother and baby pair.
Please use the below links for more information
We are constantly reviewing the information available on drugs and breastfeeding as new research is conducted. Therefore, from time-to-time the information on this website may be updated – please be sure to check regularly for any new information and changes to the drug information fact sheets and leaflets.
What is the Drugs in Breastmilk Information Service?
The original Drugs in Breastmilk Helpline was set up by BfN in response to the number of calls we were receiving that concerned medication.
In 2017 we noticed that majority of enquiries from parents and professionals to the Drugs in Breastmilk Helpline were coming via email or social media. As a charity operating on reducing funds we need to run the service in the most efficient and effective way possible without compromising the needs of parents. As a result we decided to run the Drugs in Breastmilk service via email and social media enquiry only. 
You can still access information on taking prescription drugs while breastfeeding by sending a private message via our Facebook page or via email.  Please provide as much information as possible (age of baby, dose, frequency and name of medication or drug).  All enquiries are answered as soon as possible by one of our small, volunteer team of qualified pharmacists or breastfeeding supporters. As we can't guarantee a response time, in an emergency situation, please do not wait for our reply, but access help from a trained healthcare professional.
If you call the old Drugs in Breastmilk helpline 0844 number, you will hear a recorded message with information about where to access alternative support.  Calls won't be answered live and there is no voicemail service available.
If you still have the Drugs in Breastmilk helpline number on any materials or web pages please could you remove it and replace it with the following information:
'If you have specific questions about medications or treatments, please message the Drugs in Breastmilk information service Facebook page or email druginformation@breastfeedingnetwork.org.uk. If you require breastfeeding support, please call the National Breastfeeding Helpline on 0300 100 0212."
The service is open to mothers and professionals. As the time available to deal with breastfeeding support of mothers is limited, professionals are encouraged to find out the information to enable them to support the mothers themselves.
Evaluation of the Drugs in Breastmilk Information Service
In 2019, BfN commissioned Swansea University to undertake an evaluation of the DIBM service we offer. The executive summary of this report can be found here and the full report can be found here.
Become a Friend of Drugs in Breastmilk
Please click here for more information on how you can help support this vital service.
Page last updated April 2019