The Breastfeeding Network's Drugs in Breastmilk helpline provides support and information to thousands of families and health professionals every year. Our highly experienced and trained pharmacist offers breastfeeding support alongside evidence based information to anyone who is concerned about the effects of medication or treatments while breastfeeding. We have a dedicated helpline number and email address, as well as a range of information sheets on a wide variety of topics.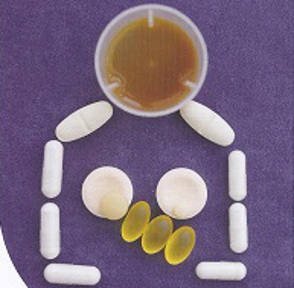 Currently the Drugs in Breastmilk helpline service receives no external funding and last year our #savedrugsinbreastmilkhelpline campaign was a huge success with hundreds of mums and health professionals proclaiming their love for our unique support service, and generously donating to help save this vital resource, which was at risk of closure due to lack of funds.
As a result of this, we're very excited to launch our brand new 'Friends of Drugs in Breastmilk Helpline' scheme.
Anyone who uses or has used the helpline in the past will know just how fantastic it is and what a difference it makes to mums' lives.
This is your opportunity to help us secure a long term future for the Helpline, so we can continue to provide evidence based, mother-centred, non-judgmental information around medications, procedures and treatments while breastfeeding.
For mums, this service is a lifeline – providing them with accurate and detailed, but easy to understand, information to allow them and their families to make their own decisions about their medication and how they feed their babies.
For health professionals, it is invaluable to have a reliable source of evidence based information to help provide the best possible care for mums and their babies.
We want to ensure this service has a sustainable future so it can continue to provide this vital support. Please consider becoming a Friend of the Drugs in Breastmilk Helpline to help us do just that.
Yes! I want to become a Friend of the Drugs in Breastmilk Helpline!
For individuals, we're asking for a donation of just £25 for a year's friendship – this is suited to you if you're a breastfeeding supporter, a pharmacist, a health visitor, doula, GP, or a parent who has used the service in the past.
You could even buy this as a gift for a new mum or for a health professional or student starting a new job or course.
For organisations, we're asking for a donation of just £150 per year. This is suited to you if you're part of a local health trust or board, a childrens' centre, voluntary organisation, a maternity unit or group of pharmacies or GP surgeries.
In return for your donation either as an individual or an organisation you will receive:
a hard copy of all the DIBM infosheets (worth £10. Organisational friends will receive up to 5 copies)
the new twice yearly DIBM e-newsletter, full of information and related news
the latest updates to DIBM infosheets, plus any new infosheets by email as soon as they are released
all the latest BfN Big Tea Break event information and resources as soon as they are available
the knowledge you are supporting the sustainable development of a vital service for families across the UK
the option to have your name included in the 'our supporters' feature in the newsletter
a virtual 'badge' to demonstrate your support on your website or social media pages as well as a certificate
Organisational friends will also receive an easy to deliver training session plan on the safety of Drugs in Breastmilk which can be used with staff across your organisation
Click here to download this info in PDF format – perfect for taking along to your next budget meeting!
The scheme will officially launch in a few weeks time, but if you're part of an organisation that might be interested in joining us as a Friend, now is a great time to start having conversations with budget holders so everything is in place when we go live.
In the meantime, to register your interest in this scheme, please email friendsofDIBM@breastfeedingnetwork.org.uk and you'll be the first to hear of all new developments.
Thanks for being a Friend!