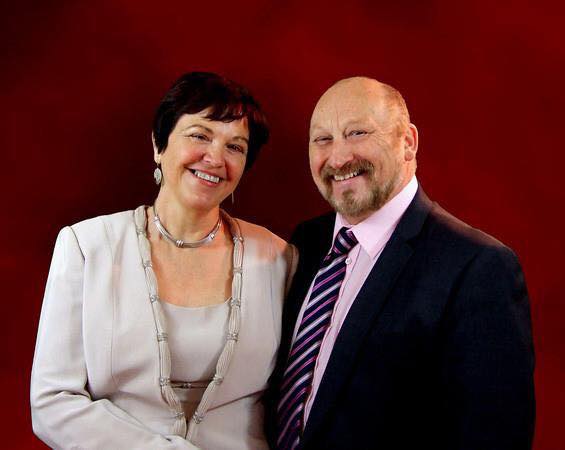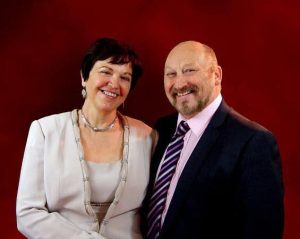 One of the founding members of the Breastfeeding Network (BfN), and our resident Pharmacist for over 20 years, Dr Wendy Jones, has been awarded MBE in Queen's New Year's Honours List for 2019.
Wendy set up the BfN drugs in breastmilk information service in 1997 after being asked to update an information pack about the safety of drugs in breast milk. Gradually the service grew and now she now leads a small team of volunteers who offer individual support to more than 10,000 families and healthcare professionals each year via email and social media.
Commenting on the award which Wendy receives for services to mothers and babies, Shereen Fisher, CEO of the Breastfeeding Network, said:
"We are delighted with the news that Wendy is receiving this award in recognition of her work. Wendy is an inspiration to us all.  She has dedicated the last twenty years to supporting mothers and families through the drugs in breastmilk service she founded.  Day in day out, she responds to phone calls, emails and now social media messages from parents and healthcare professionals who need reliable, evidence based information about the safety of medications and treatments while breastfeeding.  The work she does allows parents to make their own informed decisions and has undoubtedly saved lives."
A soon to be published evaluation of the drugs in breastmilk information service was overwhelmed by responses from mums and healthcare professionals when they were asked for their thoughts on the service. A mum of four said: "Wendy has saved me and my daughters many times over. I can honestly say I would have committed suicide after my second baby was born had it not been for her support to keep taking my meds and to keep breastfeeding."
A consultant paediatrician said: "Wendy's information is presented in a way which is accessible to non-medical mothers to understand, but also written in a way that doctors who know little about breastfeeding will take seriously."
Wendy said: "I couldn't be more proud than I am today that I have been awarded an MBE in the New Year's Honours List as Founder of the Breastfeeding Network Drugs in Breastmilk Service for services to Mothers and Babies.
"In 1995 when I wrote the first information on drugs in breastmilk I could never in a million years have imagined this happening. I followed my dreams and the opportunities given, massively supported by my family and particularly my husband Mike [pictured above with Wendy] who gave me the opportunity to leave paid work and develop my passion.
"Nothing I can do would be possible if breastfeeding advocates didn't spread the word that you can breastfeed as normal when you take most medication or there are ways around it. So, this MBE is for all of you too for all the hard work you do in groups, on the helplines, face to face, via social media and just at the school gate or supermarket checkout. You are all amazing.
"Thank you everyone for your wonderful comments today. I'm treasuring them in my heart and taking inspiration from them to keep challenging and to carry on supporting mums, dads, grandmas, peer supporters and everyone to keep breastfeeding these special precious babies. I'm hoping that this is the beginning of a year when breastfeeding and its support gets the recognition it deserves and just maybe some funding as a public health issue."
Earlier this year Wendy was also awarded a Points of Light award by the Prime Minister.
Wendy's story
Over the past 40 years, Community Pharmacist Dr Wendy Jones has made a huge impact on the lives of thousands of families across the UK. In this time she has helped people manage issues such as weight loss, cardiovascular disease and smoking cessation alongside her general pharmaceutical duties, but her real impact has been felt by new mothers. Wendy has dedicated her life to researching the effects of medication and medical treatments on breastfeeding mothers and their babies.
In 1997 she was one of the founder members of The Breastfeeding Network, and in 1999 she set up the Drugs in Breastmilk helpline. This telephone helpline was set up in response to the number of questions the charity was receiving from breastfeeding mums about prescribed medications. At that time there was no easily accessible, reliable information for mums who had been told to stop breastfeeding in order to take certain forms of medication. Wendy has single-handedly filled this gap.
In many cases where a mum is told to stop breastfeeding, there is no evidence to support the need for this. The mum can be left feeling she has no choice but to stop breastfeeding (even if she wants to continue), or she may choose not to take the medication prescribed. The impact of having to make a decision like this can be far reaching for some mums. In a very few cases, evidence shows the mum does need to stop breastfeeding, and then, being able to understand the reasons behind this may help the mum with this process. In most cases, the evidence shows the mum can continue breastfeeding safely and for many, to know this is possible is a huge relief.
Over the years, the service Wendy provides has grown – she now leads a small team of volunteers who offer individual support to more than 10,000 families each year via email and social media.  She is contacted by mums and families, as well as health care professionals.
She has also written more than 50 information sheets about the most common medications breastfeeding mums ask about – these infosheets cover everything from postnatal depression and anxiety to cold and cough remedies, to contraception, hayfever, headlice and norovirus.
She was awarded a PhD in 2000 and has written several books on this topic, as well as speaking at numerous national and international conferences, study days and other events.
She is extremely well known and highly regarded by breastfeeding supporters across the world. Her knowledge, patience, understanding and support has been felt and appreciated by thousands of families.
With her unending, selfless commitment and passion Wendy is an inspiration to many. Her work is so far reaching, it is impossible to measure the difference she has made.
For more information/press enquiries:
Contact Felicity Lambert, BfN Comms Officer felicity.lambert@breastfeedingnetwork.org.uk / 07979872301
https://www.breastfeedingnetwork.org.uk/detailed-information/drugs-in-breastmilk/