by Hayley Champion, Service Administrator/Volunteer Coordinator BfN Sandwell
During Early Summer 2023, the Sandwell Peer Support Service were given the opportunity to plan and deliver an exciting project to recognise and celebrate diversity in breastfeeding across all communities. The project, a collaboration between the Breastfeeding Network and the National Breastfeeding Helpline, aims to recognise, normalise and celebrate breastfeeding across all families and communities. After visiting venues and meeting with a local photographer it was decided that the Sandwell team would host two celebration photoshoots at the Sandwell Valley Visitor Centre with professional photographer Jo Buckley. The venue has beautiful tea rooms, gardens and courtyards so provided the perfect local backdrop for our photoshoots.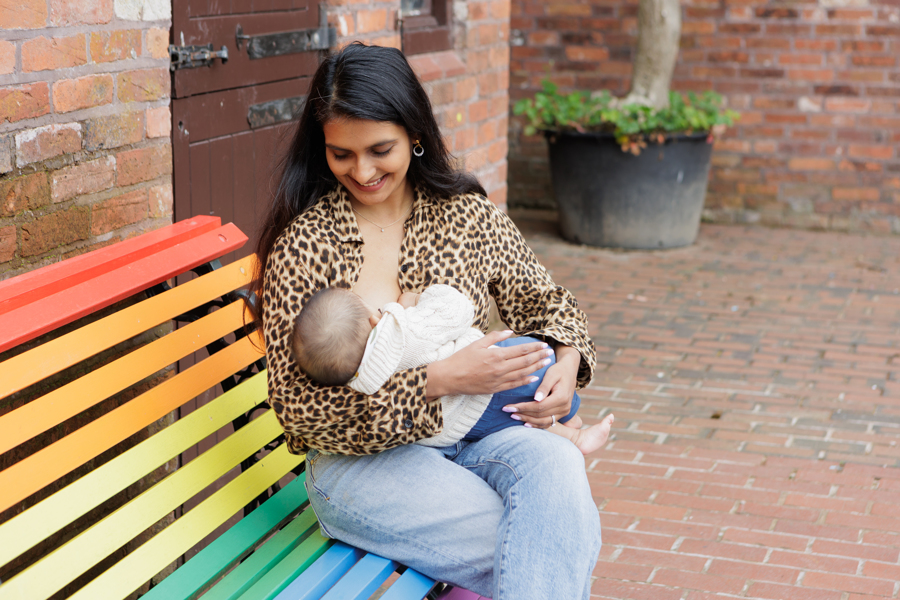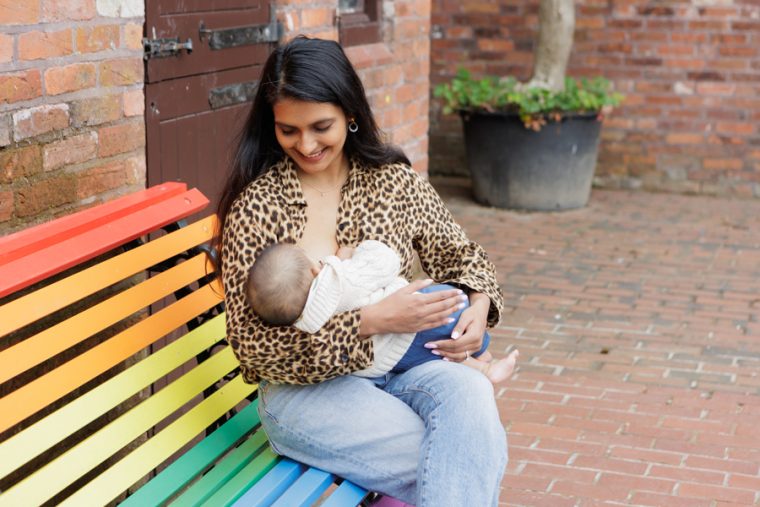 Across both dates; 15th & 25th July 2023; a total of 17 families attended the photoshoots. The weather gave us all four seasons but despite this, Photographer Jo worked amazingly with all families and thanks to lots of toys, umbrellas and cups of tea (and hot chocolates!) everyone had a great experience. It was fantastic to see mothers and families from different backgrounds all come together to share in such a positive experience. We also met and photographed breastfeeding babies of all ages, from 6 weeks old to 3 years old.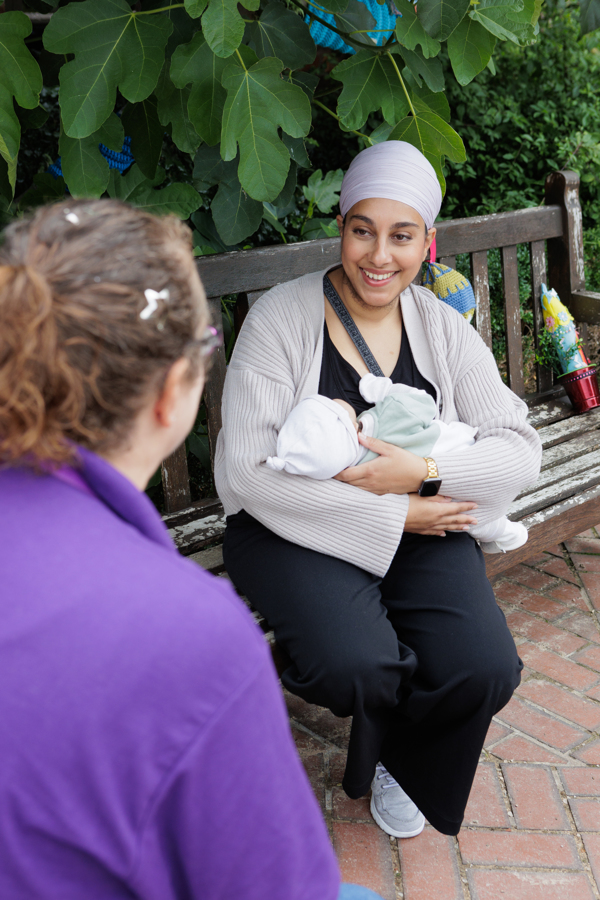 All families who took part said they thought it was a really encouraging experience and when asked if they would take part again all said absolutely yes! In addition, two of the mums who took part now regularly attend Sandwell's 'Talk, Walk, Feed' walking group and many have expressed interest in joining the next Helper Training Course in Sandwell.
The Sandwell Peer Support Service would like to take the opportunity to thank Jo Buckley for supporting the project and we look forward to hosting another in the future!
Sandwell Valley visitor centre:
https://www.sandwell.gov.uk/info/200341/sandwell_valley/741/sandwell_valley_visitor_centre
Photographer Jo Buckley:
Sandwell Peer Support Service: https://sway.office.com/AV3vLL0ZqlErecU4