I was heartened to receive a tweet in the last week which read 'the rest of the world has finally caught up with the way @NBHelpline and @BfN_Uk volunteers have been working for years! #Remoteworking'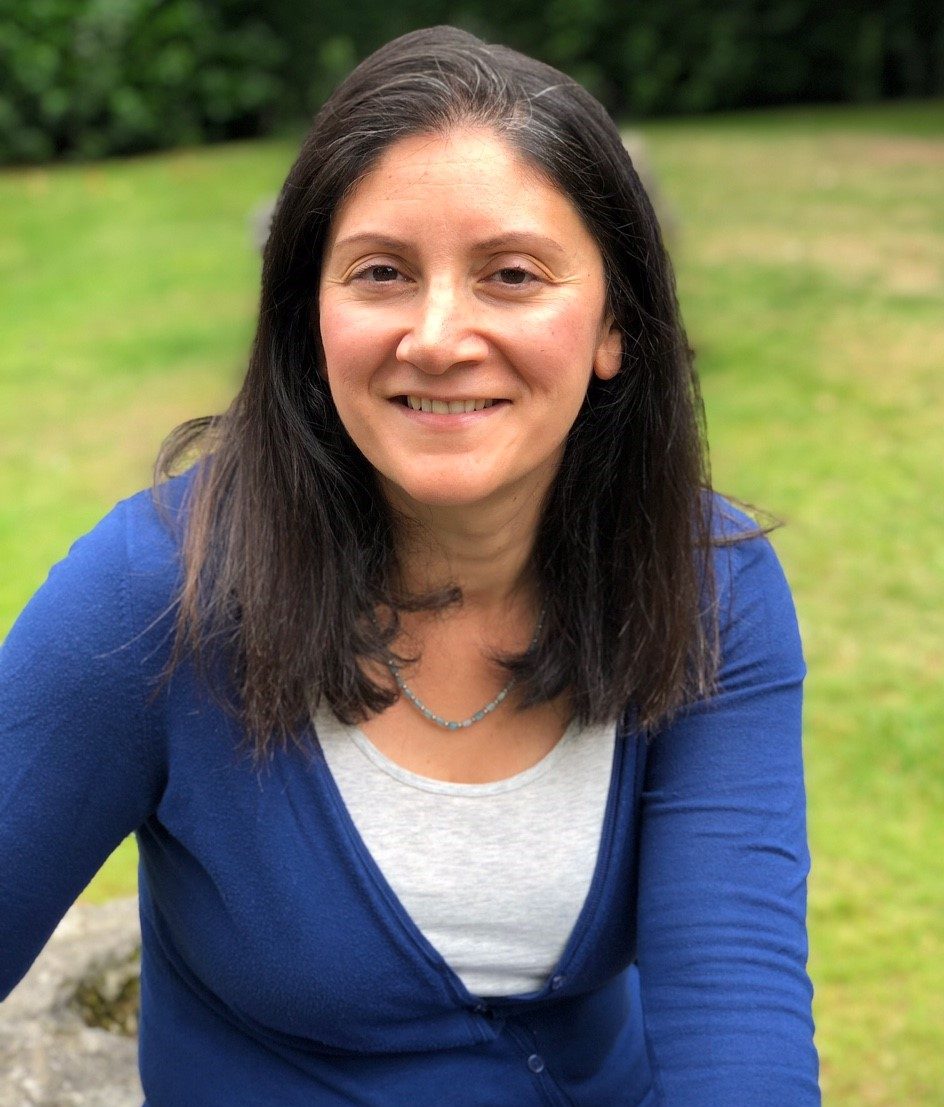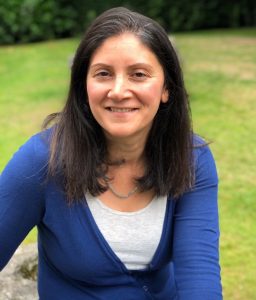 It was in response to an image shared of our volunteers' home work stations – places they shared where they take calls from mothers calling the National Breastfeeding Helpline. While I know not all of our volunteering and commissioned work is provided remotely, never more than now have I been thankful for BfN's strong helpline and telephony skills, our vibrant online community of peer supporters, our established working from home culture and broad volunteer base that branches out across the whole of the UK – just the strength we have needed to call on during this pandemic.
It's now more important than ever that we stay connected to each other, not only because sharing knowledge will help us plan and learn but because while stabilising immediate support for women and families we can also stay in touch about how we navigate the future.
All our lives have been turned upside down by the Coronavirus crisis – some of us may be finding ourselves closer to loved ones in our isolation, others may feel lost without the routine of social interaction. Without a doubt mothers looking for breastfeeding support will find their usual services drastically cut back or gone, they will find their feelings of worry and of being overwhelmed heightened as health care professionals struggle to meet demand. This is why at the Breastfeeding Network our immediate priority has been to stabilise our offer of remote support across our helplines and in communities by offering digital alternatives. In tandem we have been working with partners including – Scottish Government, Public Health England, NHS and with other third sector partners on sharing resources that will be a vital support line for women and families for many months to come.   
Responding to the crisis
I want to highlight a few things we have done to respond to the crisis – for mothers and families, for peer supporters – volunteers and paid staff, for our tutors and supervisors and for healthcare professionals in the front line or responding to the virus.
For mothers and families – we have strengthened the National Breastfeeding Helpline offer and secured additional resourcing in England. Against the usual opening hours, we have appealed to volunteers to help us respond to all calls, added in a voicemail option so any missed calls can be returned and we are doubling our remote supervision for volunteers. There is dedicated social media support that extends to enquiries on BfN's Drugs in Breastmilk Information Service. At time of writing we are answering close to 100% of all calls to the helpline. I am so inspired and proud of what our volunteers on NBH have been able to achieve working with our sister organisation – Association of Breastfeeding Mothers, the strength of this long held partnership has been a rock of support.
With a lack of consistent reliable information being an often quoted issue from Mothers we knew that we had to develop our online resources for women and families in response to the crisis. A small team of writers mobilised quickly to develop FAQ's that can be found here.  Content evolves in response to enquiries from the helpline and on social media and is quickly updated online.
In addition, third sector organisations working in infant feeding have come together to highlight the support that women and families can access during this time. The collaboration and generous offer of the third sector has been impressive, our combined effort can be found here.
When the Government moved from 'manage' to 'contain', it was with a heavy heart that we suspended our face to face support services including community drop-ins, training, events and home visits. Only exceptionally is face to face work continuing under the strictest of arrangements, only at the request of the local authority area or health board. It's absolutely the right thing to do as the safety of our staff and volunteers comes first. Some of our volunteers are pregnant and with few exceptions have dependents on whom good health will be relied upon so we take this very seriously. Areas supported by a small central team are stabilising services locally through offering digital support and the charity has purchased Zoom licences to enable this to happen. Project areas are reporting that they are trialling helper training, supervision get-togethers, local team meetings and even 1-1 support with Mothers. We are learning fast and will look to test our digital capacity even further as we plan to hold our May BfN Directors' Meeting by Zoom – strengthening our digital service offer is going to be an item of strategic importance.
We have a big network of volunteers and staff and communicating well, under pressure and accurately has called for a lot of focus. We are a small central team with contracted support on law and finance. We have managed to achieve a series of well-timed and high quality briefings that have included guidance on HR, IT, safeguarding, upskilling tools and tips on coping in isolation and remote working.  We are working hard to fast-track our online training offer and support our tutors and supervisors to feel able to offer tutoring over online means.
How we are supporting our healthcare professionals
Within a week of the social distancing measures coming in, BfN were invited to be part of the conversation with Government about what the voluntary sector can do to support the NHS. This conversation was held in the very real context that up to 30% of the NHS workforce will be undermined by the Coronavirus. Today with other organisations we submitted our collective response with the honest hope that third sector might get recognised as a vital part of society.
We are asking Governments in Scotland and England to help us raise even more awareness of the NBH, our online resources and of BfN's Drugs in Breastmilk Information Service. These services directly support midwives and health visitors on the frontline of the healthcare response and many of these services do not rely on NHS staff. In project areas peer supporters are offering support remotely in their communities – maintaining a vital presence that health care professionals can call upon.
The longer term impact of the Coronavirus is still to be calculated but while it takes its toll on our relationships and erodes our traditional ways of communicating, social distancing is also offering us a choice, a choice to be curtailed by the measures or to be connected differently. There are concerns in the dash for digital – real concerns about inequalities and inclusion as well as our human rights like privacy. For now, our priority is to stabilise support and ensure that our combined efforts support mothers as well as possible while also looking after ourselves.
Heartfelt thanks to you all for your courage and commitment to supporting women and families and breastfeeding. You are a true inspiration!
Best Wishes
Shereen