Getting help with breastfeeding, at the time you need it,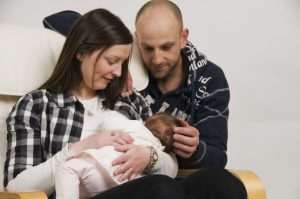 is really important.
Please don't be afraid to ask for help. BfN Registered Volunteers want to help you with breastfeeding. It is why they have done training and offer their time.
Call the National Breastfeeding Helpline on 0300 100 0212
You may not need to venture beyond your front door to get breastfeeding support. BfN Registered Breastfeeding Supporters are trained to give support and information by telephone.
Chat Online
You can also use our online chat to talk to us direct, although please note this service is only available at certain times.
Drugs in Breastmilk Information Service
For enquiries in relation to taking medication whilst breastfeeding contact our Drugs in Breastmilk team.
Find a Drop-In Group
It can be helpful to get face-to-face help with breastfeeding and to meet other breastfeeding mums. There may be a Breastfeeding Drop-In Group in your area that can help you do this (we list groups on our website where there is a BfN Registered Breastfeeding Volunteer attending). Also it can be really helpful to have someone who knows about breastfeeding to sit with you as you feed your baby. If the person helping you can be there from before you start  a breastfeed until your baby has finished feeding, this is most helpful. The drop-in group can help you with this or you can ask your midwife or health visitor if they are able to do this.
Your local Infant Feeding Co-ordinator, Community Midwife or Health Visitor may have details of local support. Their contact details  might be in the discharge pack you were given when you had your baby. If you live in England or Wales you can find contact details for your nearest maternity unit on the NHS Choices Website.
Find your local Peer Support project
We have several Peer Support projects in operation across the UK.  The level of support varies from one area to another but can include bedside support in hospital, home visits and dedicated telephone support.  Take a look at our Peer Support Projects page to find out what is available in your area.
Try to remember you are learning how to do something new! Telling your family and friends that you want to breastfeed, and getting their support, will help you succeed.
"After 3 days of trying on our own, getting more and more painful nipples, I decided to get help. Two days later, I had no pain at all. My baby was more settled and we really began to enjoy breastfeeding. I wish I'd asked sooner"
See here for other sources of support.