Department of Health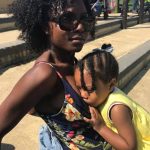 guidance states breastfeeding is the healthiest way to feed your baby. Exclusive breastfeeding (giving your baby breast milk only) is recommended for around the first six months (26 weeks) of your baby's life. After that, giving your baby breast milk alongside other food will help them continue to grow and develop.
This section covers a wide range of topics which have been grouped as follows:
A mothers story
"I knew I wanted to breastfeed my baby. I knew it was natural. So I was surprised when baby James and I could not seem to get the hang of it. I phoned a Breastfeeding Supporter. She gave us some good ideas about how I was sitting and holding James. But most of all it was good to have someone to talk to."
We have several information leaflets and other publications available to view and download here or you can visit our shop to buy them in larger numbers.
You can also look at some External Websites for more information and useful resources.
Please note that the Breastfeeding Network is not responsible for the content or reliability of any externally linked website and does not necessarily endorse the view expressed within it.
See also NHS information:
Page last updated March 2017