Meet the wonderful companies who are working with us to help you to be active and complete your Move in May challenge. 
Take a look at the details below about each company and the exclusive workout details! Links to the live-stream workouts or registration page will be sent via email once you have registered with Move in May. We look forward to working out with you in May. 
More exclusive workouts to follow soon!
Save the dates!
Pop these dates in your diary to make sure you are available to join in with our exclusive live workout sessions.
Hosted by professionals in the fitness sector, they will keep you moving, having fun and getting fitter as you join in completely free!
Join us on Thursday 26th May at 10.30am for a live stream workout - baby wearing optional!
Mood boosting…energising…mum and baby bonding…
Join Vern Hill, CARiFiT founder for a fun and postnatal specific babywearing workout live and exclusively for the Breastfeeding network Move in May fundraiser. Loved by new mums all over the world, find out for yourself why CARiFiT is the only postnatal fitness method to have been scientifically proven to offer significant mental, physical and emotional benefits. 
Hints and tips before you join the class:
Please make sure that your baby has been fed and has had a nappy change.
It is best to strip the baby down to a single layer before putting him/her into the carrier.
Do make sure that your carrier is secure before starting.
Whilst we do use pilates hoops and light hand weights in some classes, these can be easily substituted for water bottles and a cushion.
Join us on Tuesday 10th May at 4pm for a live stream workout - buggy optional!
Buggyfit is the ultimate outdoor exercise class for parents and babies. Our expertly trained instructors focus on postnatal rehabilitation and improving strength and fitness at all stages of your postnatal recovery, while socialising with others and enjoying the great outdoors. 
No matter how old your baby or toddler is, they can play or watch while you enjoy a session that is fun and inspiring, gaining fitness and strength week on week with your little one right by your
side. 
If you can't get to a class then you could try our 'Buggyfit at Home' programme of 14 workouts set to progress you from those early weeks and months of Motherhood to athlete with workouts taking just 20 minutes. These bite-size exercise videos are fun, progressive and easy to fit into your day without even leaving your living room.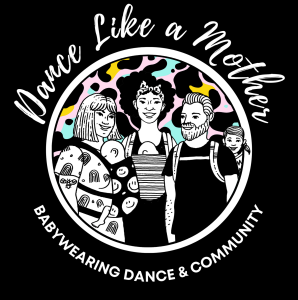 Join us on Monday 30th May at 11am for a live stream workout, get ready to dance!
The most welcoming, joyful & inclusive Babywearing Dance class and social group, for parents with baby's aged 8 weeks to 2 years. Join us online for 'Move in May' for a chance to have fun, get active and get some lovely bonding time with your baby. 
We will send you info on how to wear your baby safely for class and start with some demos for you to learn how to get your baby (and you!) feeling safe and comfy for class. Then we will get dancing to some feelgood tracks, have a laugh and leave you feeling confident & full of joy!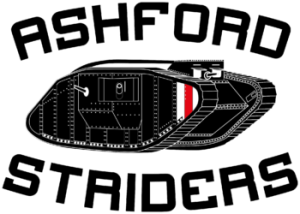 Join Ashford Striders running club for a virtual run on Thursday 19th May at 6.45pm
Ashford Striders is a friendly, not-for-profit running club based in Ashford, Kent. We meet twice weekly and offer a number of different runs for varying abilities, from complete beginners to marathon runners to triathletes! All money from membership is invested back in to the club, including social events, training our run leaders, as well as other events too.
The virtual run will be at 6.45pm on Thursday 19th May – you will receive the warm up and cool down videos in your weekly Move in May email updates (make sure you are registered to take part!). Then join in for a run, jog or walk, knowing that others will be taking part at the same time as you.