The Breastfeeding Network are delighted to be working in partnership with Improving Me in Cheshire and Merseyside.  We will be delivering training to mums who have breastfed their own babies, equipping them to support other families on their feeding journeys.   There will be a number of courses taking place during late 2020 and into 2021.

The training will take place online and will be accredited by the Open College Network.  This training is free for trainees, with course materials provided to support learning. You can find out more about the Helper training course here

Our project acknowledges a lack of diversity within the lactation field and welcomes applications from women of colour.
To find out more, or to register your interest, please email cheshire@breastfeedingnetwork.org.uk.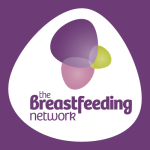 Last updated 05/11/2020