Our board of Directors are all volunteers and bring with them a wide range of experience and skills.
They are dedicated and passionate about the work done by The Breastfeeding Network and are committed to growing the charity and to taking it from strength to strength.
Sukie Woodhouse, Chair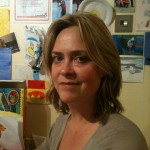 My relationship with BfN began after the birth of my first child, Mia.  I started going to a local weekly drop-in and found the Supporters there to be both welcoming and accepting.  Without their support and cheerful empowerment I would have struggled to continue.  It seemed a natural next step to train as a Helper, and then whilst breastfeeding my second child, Misty to train as a Supporter.  I have a background as a secondary school teacher and drew on this experience to subsequently train as a Tutor and Supervisor.
I am now tutoring and supervising in the Greater Manchester area and have been with BfN for ten years.
I was asked to join the Directors a couple of years ago and was inspired by the challenge of looking at our organisation in a more strategic way. I have enjoyed volunteering in this capacity and working with a talented team of Directors and feel I have energy and lots of ideas to explore taking us forward.
---
Phyll Buchanan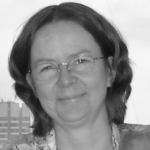 I am proud to have been a founder member of the Breastfeeding Network and became a Director for the second time in 2010, to guide the organisation in this new phase of development.
After a gap of 5 years I am now tutoring again and more active on the helplines and drop-ins so am very aware that despite undoubted progress, there is still so much need for skilled support to overcome challenges and help mothers gain confidence in their own ability to breastfeed their babies.
On a personal level our three daughters have grown-up and left home so their visits are very precious. We are enjoying our new puppy, our 5th dog, and I plan to finish writing up my dissertation I completed last year, so never too late to learn.
---
Wendy Barber, Caldicott Guardian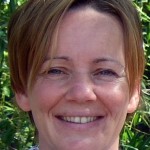 I am a Solicitor with 20 years legal experience in both the public and private sectors. I've spent most of my career in Scotland, but I also worked for a year in the South Pacific with Voluntary Service Overseas, and for 2 years in New Zealand with a commercial law firm.
I now live just outside Edinburgh and work part-time for a local council.  I have three young boys, who have curtailed my wanderlust, but taken me on a whole new adventure.
I'm passionate about the benefits of breastfeeding, committed to volunteering, and I like a challenge!  I hope my pragmatic approach and experience in contracts, procurement and data protection will be of real use to the BfN Board.
---
Kirsten Burnett, HR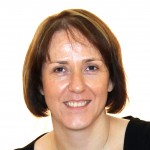 Kirsten joined the Board of Directors in 2014 and specialises in HR. A law graduate, I have been working in HR within the public sector for over 16 years.  In my current role in Hyndburn Borough Council (East Lancashire), I am the council's lead officer for infant mortality prevention.  I have implemented a Breastfeeding Policy within the council and also led a project to increase the number of businesses signing up as baby-friendly.
I have two children, a boy and a girl, so I have been fortunate enough to have experienced the joys (and sometimes difficulties!) of breastfeeding.  Although I wasn't involved with BfN at that stage, there were certainly times where without information and support I might have struggled to continue breastfeeding for as long as I did.  My little girl, was 9 weeks premature, so the emotional aspect of breastfeeding took on a whole new dimension second time around.
When I heard that BfN had a vacancy for a director and were looking for HR skills in particular, I was really pleased to put myself forward.  I see it as a great opportunity to develop my own skills, gain experience of the charity sector and working at board level, and get the sense of satisfaction that comes from doing something good.  I've been hugely impressed with how much excellent and innovative work BfN does, much of it delivered by volunteers, and I'm really excited to have the chance to share this journey.
---
Zoe Chadderton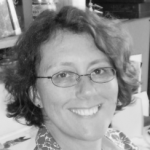 Zoe has been a member of the Board for several years.  Zoe is also a Supporter, Tutor and Supervisor with the Breastfeeding Network.
---
Ann Kerr, Vice Chair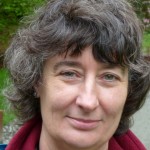 I have a background as a General and Sick childrens' nurse with an obstetric certificate and have worked in health promotion for over 20 years. I am currently a senior manager in the NHS and have been involved with breastfeeding locally and nationally.
---
Debbie Lawrence
I came to the BfN after I had breastfed my two children.  Although the BfN doesn't have a large presence in the North East I was lucky to be supported on my journey by a fantastic group of women who ran a local support group. My initial peer supporter training was with the local Sure Start centre and I have subsequently completed the BfN Helpers course and the Supporters course.
I attended the 2012 AGM and by the time I was on the train heading home I knew I needed to apply.  During my time as a Director I have enjoyed working with the Senior Management team and my fellow Directors. I was grateful for my sabbatical time and now look forward to utilizing my financial skills to support the BfN.
---
Deana Whalley
I was fortunate to first become actively involved with BfN soon after the organisation was set up. I gained a huge amount from the support, training and networking with like-minded people and was fortunate to learn from some very skilled and enthusiastic colleagues within the organisation.
My career has been in public health work and I'm glad that I was able to influence some important decisions to address health inequalities through infant feeding, nutrition and nurture. I also worked hard to ensure that NHS Clinics removed artificial milks from sale, using UNICEF UK guidance. I believe strongly in the challenge to ensure no damage or exploitation occurs due to 'endorsement by association' when working with members of the public.
I maintain my commitment to progressing women and children's rights to fairness and equity and I continue to work with another charity which supports women and children's safety and well-being.
I also enjoy travel, walking and spending time with family and friends.
I hope I can work with the Board of Directors to support the future direction of BfN through challenging times and when women and families have even greater need for access to evidence based information and independent support.
---
Mary Whitmore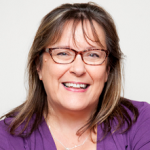 I joined BfN when it was first born, and have enjoyed being a supporter, tutor and supervisor ever since. I worked as community Infant Feeding Coordinator for Blackpool and North Lancashire for 9 years, achieving Baby Friendly accreditation for both areas whilst working with a BfN colleague, and then embedded the work by gaining reaccreditation. I have greatly enjoyed working closely with several universities and serving on the Baby Friendly designation committee.
My two greatest passions have been my work leading the development of the BfN peer support programmes in Blackpool and North Lancashire, and in my coordinator role trying to ensure that women receive truly evidence based information to help them make decisions about where their babies sleep.
For me there is only one infant feeding support organisation that embraces volunteers, delivers high quality peer support, counters the medical model of breastfeeding support, delivers evidence based information free from marketing hype, supports women to make their own decisions rather than telling them what to do, and keeps women and babies at the centre of everything that it does… and that is the BfN. I am so proud to be part of this organisation.
I now live on a small island on the West Coast of Scotland but travel frequently to England to see my family including my new granddaughter Isla.
---
As well as the full board we also have a number of smaller committees which many directors are also part of. These committees report back to the board and include:
Finance, Audit and Risk Committee (FAR)
Quest
Initial contact with Directors should be made via Shereen Fisher, Chief Executive Officer ceo@breastfeedingnetwork.org.uk
Page last updated June 2017