Shereen Fisher,  Chief Executive Officer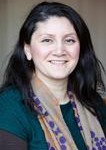 ceo@breastfeedingnetwork.org.uk
Strategy and governance

Organisational management including finance and staff

Income generation

Policy, network and communications

Business Planning
Shereen Fisher is the Chief Executive of the Breastfeeding Network. Shereen has over ten years of management experience working in the Charity sector with a particular emphasis on those involving volunteers. She has experience of working with trustees having gained several years experience at the Charity Commission. She is passionate and driven to improve support for breastfeeding mothers and has a track record of proven leadership and strategic management in times of change. She is a Mum of two young children and enjoys running, cycling, film and being outdoors.
---
Georgina Southall, PA to the CEO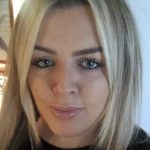 georgina.southall@breastfeedingnetwork.org.uk
Usual Working Hours: Monday to Friday 10am – 5pm (Daily hours may vary)
Full administrative support to the CEO
Meeting planning and preparation

Meeting Secretary for Board and sub-committee Meetings

Diary Management

Preparing reports and briefings

Administration of the Risk Register

Events Co-ordination
Georgina Southall is PA to Shereen Fisher, Chief Executive of the Breastfeeding Network.  Georgina provides full administrative support to the CEO and the Board of Directors.  Georgina has over 4 years experience in the  broadcasting sector in business coordination and PA roles.   As a keen advocate of diversity & inclusion Georgina is passionate about helping women receive the support needed to continue their breastfeeding journey successfully.  Georgina enjoys travel, concerts and spending time with family.
---
---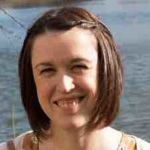 Jenny Edmondson, Lead Internal Moderation and Quality Assurance Officer
jenny.edmondson@breastfeedingnetwork.org.uk
Jenny joined the Breastfeeding Network in 2018 and works part time as Lead Internal Moderation Officer.  She has a PGCE in Post 16 Education and is Internal Quality Assurance Level 4 qualified, and as well as working for BFN, she is a tutor at the Northern College in Barnsley.  She has worked in the education and voluntary sector for many years, including for Home-Start, and as a Breastfeeding volunteer supporter at her local children's centre.  She has 2 children, and enjoys trail running, yoga and reading in her spare time.
---
Sarah Edwards, Training Development Manager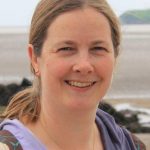 and Programme Manager (Scotland)
sarah.edwards@breastfeedingnetwork.org.uk
Sarah first became involved with the BfN in 2006 after the arrival of her first child and is an active Supporter and Tutor in Ayrshire, Scotland.
---
Clare Farquhar, Central Support Manager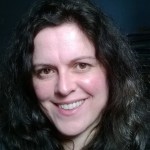 clare.farquhar@breastfeedingnetwork.org.uk
Telephone: Admin line 08444 120 995 or 0141 628 0604
Usual office hours: Monday – Thursday 9.30am – 2:30pm and Friday 10:30am – 5:00pm with other hours worked flexibly
Clare works both from the Paisley office and from home. Clare has previously trained as a BfN Supporter, worked as an Infant Feeding Peer Supporter in the local community, has run her own small business providing administrative support and also worked in the manufacturing sector for eight years, developing systems and processes and supporting senior management. Clare is now able to combine her skills and experience to manage the HR, payroll, IT & Systems and key administrative functions. Clare is the staff lead for Information Governance and Complaints.  Clare is a mum to two boys and joined the Breastfeeding Network initially as a volunteer to help improve the experience of new mums in her local area. Clare enjoys running, being active and watching football.
---
Felicity Lambert, National Breastfeeding Helpline Manager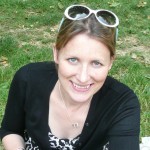 felicity.lambert@nationalbreastfeedinghelpline.org.uk
Felicity Lambert is the Manager of the National Breastfeeding Helpline.  She is our day-to-day link with the Association of Breastfeeding Mothers and manages the team of NBH Link Workers.  She is also responsible for BfN PR and communications work and enjoys using social media to spread the word about NBH.
Fliss has worked in the voluntary sector for twelve years, mainly in project management roles involving volunteers. She has volunteered in various roles in projects across the world, from working with street children in Ecuador to being a telephone counsellor for ChildLine in Birmingham.  She lives just outside London, has two young children and in what little spare time she has enjoys painting and training for events such as the Great North Run.
Marion McDonald, Central Support and Volunteer Administrator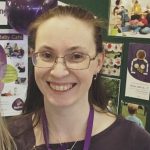 marion.mcdonald@breastfeedingnetwork.org.uk 
Telephone: Admin line 08444 120 995 
Usual office hours: Monday and Friday 8.30am – 3:00pm; Wednesday and Thursday 8.30am – 5.00pm
Marion works from the Central Support office in Paisley.  She is a BfN Supporter who has previously volunteered and worked in Renfrewshire and Ayrshire and is now active on NBH.  A self-confessed "spreadsheet saddo" with a varied background, she is delighted to support in a busy and diverse admin role after some exciting years working in the community.  Marion has two young children who take great pleasure in keeping her on her toes when she's not at work.
---
Julie Muir, HR Advisor
julie.muir@breastfeedingnetwork.org.uk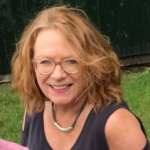 Julie has worked as HR Advisor with the Breastfeeding Network since 2015 and is responsible for all things HR and Staff related including payroll. With previous experience in Private, Public and Charitable sectors, Julie enjoys the wide variety of this role. Julie has two grown up daughters, lives in Ayrshire and enjoys singing in her local choir.
---
Emilia Raszteborska,  Finance Officer
emilia.raszteborska@breastfeedingnetwork.org.uk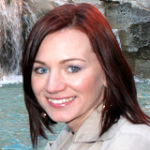 Usual working days:  Monday to Thursday
Emilia joined the Breastfeeding Network in February 2016. In her role she provides finance support to the Chief Executive, Project Managers and is responsible for production of draft final accounts for year-end. Her duties also include day to day finance tasks, bank account maintenance, reconciliation and preparation of VAT returns.
Emilia joined our Paisley office after moving to Glasgow from Inverness, where she worked as project accountant for Capgemini plc. Emilia is a proud mum of her daughter Gabriela and is passionate about being involved in such a great social initiative which can make a real difference to the health and well-being of both mother and child.
---
Alyson Spicer, Social Media Officer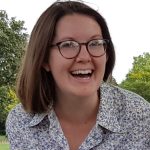 alyson.spicer@breastfeedingnetwork.org.uk
Alyson has been involved with the BfN since last year, when she trained as a volunteer peer supporter.  Alyson feels passionately about the importance of breastfeeding, so wanted to get involved further in the work of the BfN.  Alyson has been a stay at home mum since her son was born in 2016, and previously has a background in charity marketing (Alyson worked in the fundraising team at Shelter for over two years), as well as working backstage in professional theatre (where you pick up all kinds of skills…!).  Alyson has also run her own small business up-cycling and renovating vintage furniture.  Alyson is thrilled to be joining the BfN as the new Social Media Officer, and is looking forward to working with you all.
---
Anthea Tennant-Eyles, Programme Manager (South)
anthea.Tennant-Eyles@breastfeedingnetwork.org.uk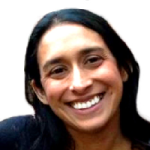 Anthea began training as a Breastfeeding Network peer supporter in 2009, going on to work as deputy co-ordinator for the Islington Peer Support Project in London and qualifying as a BfN tutor and supervisor in 2015. Prior to having her two children, Anthea worked as a post-doctoral research scientist and combines this, with her peer support experience, in providing overarching support to BfN projects in the South of England. Having recently relocated to the welsh borders, she continues to support mums through taking calls on the National Breastfeeding Helpline.
---
Nina White, Programme Manager (North)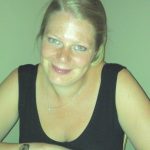 nina.white@breastfeedingnetwork.org.uk
Nina trained as a BfN Helper in 2008 and went on to complete Supporter Training then take on the role of Supervisor in her area.  She managed the Sandwell Project from 2010 – 2016 before going on to work as Programme Manager for the North of England.  Nina enjoys running, swimming and being outdoors with her family.
See Who's Who On The Board Of Directors
Page last updated June 2020